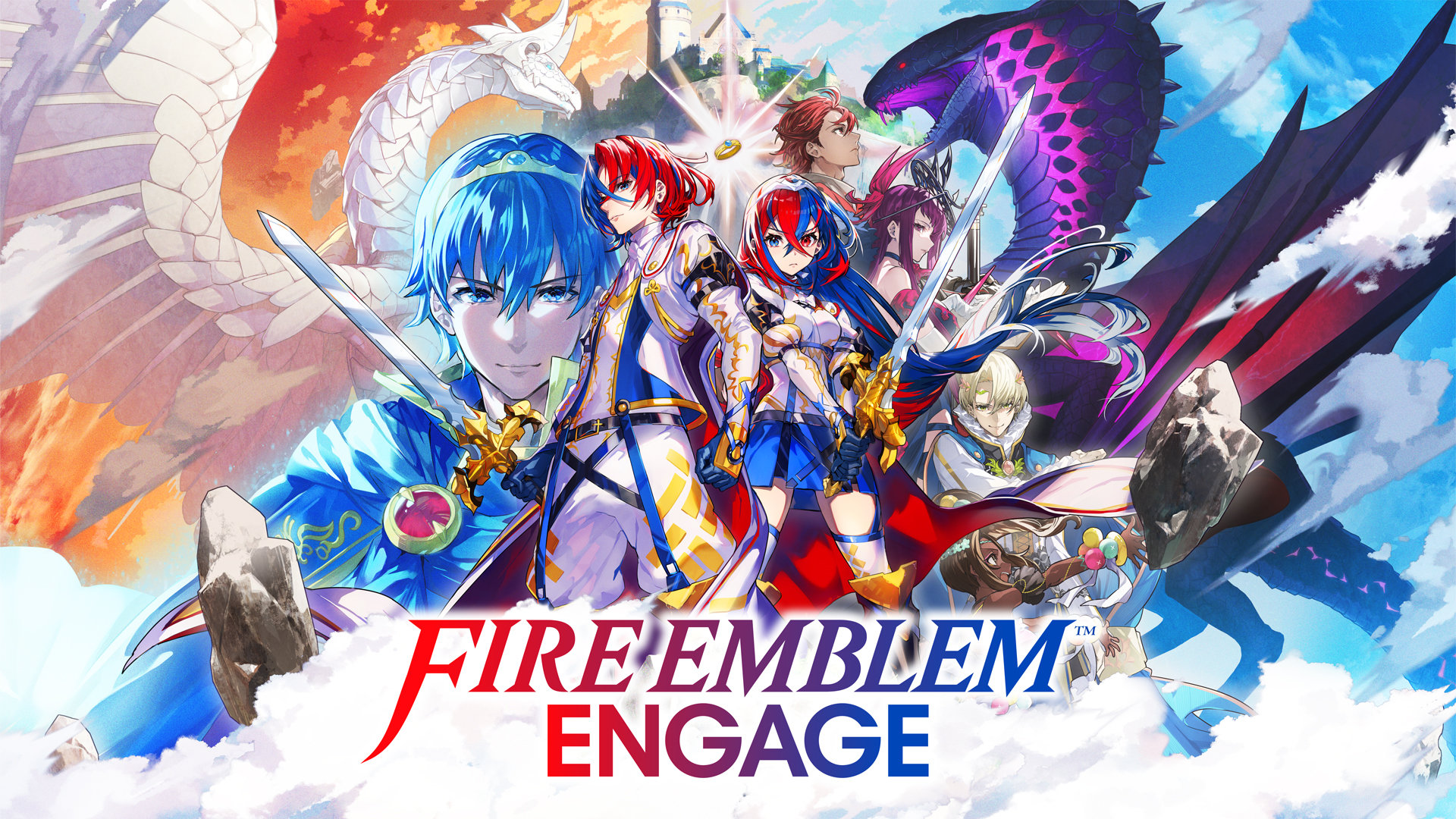 LnRiLWdhbGxlcnkgdWx7bGlzdC1zdHlsZTpub25lO21hcmdpbjowIDAgMS41ZW0gMDtwYWRkaW5nOjB9LnRiLWdhbGxlcnlfX2NlbGx7bWFyZ2luOjAgIWltcG9ydGFudDtwb3NpdGlvbjpyZWxhdGl2ZX0udGItZ2FsbGVyeS0tZ3JpZHtkaXNwbGF5OmdyaWQ7Z3JpZC1hdXRvLXJvd3M6YXV0byAhaW1wb3J0YW50fS50Yi1nYWxsZXJ5LS1ncmlkOm5vdCgudGItZ2FsbGVyeS0tZ3JpZC0tbm9jcm9wKSAudGItYnJpY2tfX2NvbnRlbnR7aGVpZ2h0OjEwMCU7cG9zaXRpb246YWJzb2x1dGU7dG9wOjB9LnRiLWdhbGxlcnktLWdyaWQ6bm90KC50Yi1nYWxsZXJ5LS1ncmlkLS1ub2Nyb3ApIC50Yi1nYWxsZXJ5X19jZWxse2dyaWQtcm93LWVuZDp1bnNldCAhaW1wb3J0YW50O3Bvc2l0aW9uOnJlbGF0aXZlfS50Yi1nYWxsZXJ5LS1ncmlkOm5vdCgudGItZ2FsbGVyeS0tZ3JpZC0tbm9jcm9wKSAudGItZ2FsbGVyeV9fY2VsbDo6YmVmb3Jle2NvbnRlbnQ6IiI7ZGlzcGxheTppbmxpbmUtYmxvY2s7cGFkZGluZy1ib3R0b206MTAwJX0udGItZ2FsbGVyeS0tZ3JpZDpub3QoLnRiLWdhbGxlcnktLWdyaWQtLW5vY3JvcCkgLnRiLWdhbGxlcnlfX2NlbGw6Om1hcmtlcntjb250ZW50OiIifS50Yi1nYWxsZXJ5LS1ncmlkOm5vdCgudGItZ2FsbGVyeS0tZ3JpZC0tbm9jcm9wKSBpbWd7d2lkdGg6MTAwJTtoZWlnaHQ6MTAwJTstby1vYmplY3QtZml0OmNvdmVyO29iamVjdC1maXQ6Y292ZXJ9LnRiLWdhbGxlcnktLWdyaWQtLW5vY3JvcCBpbWd7aGVpZ2h0OmF1dG8gIWltcG9ydGFudDt3aWR0aDphdXRvICFpbXBvcnRhbnR9LnRiLWdhbGxlcnktLWdyaWQtLW5vY3JvcCAudGItZ2FsbGVyeV9fY2VsbHthbGlnbi1zZWxmOmVuZH0udGItZ2FsbGVyeS0tZ3JpZC0tbm9jcm9wIC50Yi1icmlja19fY29udGVudHtoZWlnaHQ6MTAwJX0udGItZ2FsbGVyeS0tY29sbGFnZXtkaXNwbGF5OmdyaWQ7Z3JpZC10ZW1wbGF0ZS1jb2x1bW5zOnJlcGVhdCgxMiwgMWZyKX0udGItZ2FsbGVyeS0tY29sbGFnZSAudGItYnJpY2tfX2NvbnRlbnR7aGVpZ2h0OjEwMCV9LnRiLWdhbGxlcnktLWNvbGxhZ2UgaW1ne2hlaWdodDoxMDAlICFpbXBvcnRhbnR9LnRiLWdhbGxlcnktLW1hc29ucnl7ZGlzcGxheTpncmlkO2dyaWQtcm93LWdhcDowO2dyaWQtYXV0by1yb3dzOjFweDtvcGFjaXR5OjB9LnRiLWdhbGxlcnktLW1hc29ucnkgLnRiLWJyaWNrX19jb250ZW50e3Bvc2l0aW9uOnJlbGF0aXZlfS50Yi1nYWxsZXJ5LS1tYXNvbnJ5IC50Yi1icmlja19fY29udGVudCBpbWcsLnRiLWdhbGxlcnktLW1hc29ucnkgLnRiLWJyaWNrX19jb250ZW50IGlmcmFtZSwudGItZ2FsbGVyeS0tbWFzb25yeSAudGItYnJpY2tfX2NvbnRlbnQgdmlkZW97LW8tb2JqZWN0LWZpdDpjb3ZlcjtvYmplY3QtZml0OmNvdmVyO3dpZHRoOjEwMCUgIWltcG9ydGFudDtkaXNwbGF5OmJsb2NrfS50Yi1nYWxsZXJ5X19jYXB0aW9ue3Bvc2l0aW9uOmFic29sdXRlO2JvdHRvbTowO3dpZHRoOjEwMCU7YmFja2dyb3VuZDpyZ2JhKDI1NSwyNTUsMjU1LDAuNik7cGFkZGluZzo1cHggMnB4O3RleHQtYWxpZ246Y2VudGVyO2NvbG9yOiMzMzN9LnRiLWdhbGxlcnlfX2NhcHRpb246ZW1wdHl7YmFja2dyb3VuZDp0cmFuc3BhcmVudCAhaW1wb3J0YW50fS50Yi1nYWxsZXJ5IC50Yi1icmlja19fY29udGVudCBmaWd1cmV7aGVpZ2h0OjEwMCV9LnRiLWdhbGxlcnkgaW1ne3dpZHRoOjEwMCU7aGVpZ2h0OjEwMCU7LW8tb2JqZWN0LWZpdDpjb3ZlcjtvYmplY3QtZml0OmNvdmVyO3ZlcnRpY2FsLWFsaWduOmJvdHRvbX0jbGVmdC1hcmVhIHVsLnRiLWdhbGxlcnl7bGlzdC1zdHlsZS10eXBlOm5vbmU7cGFkZGluZzowfSAudGItZ2FsbGVyeVtkYXRhLXRvb2xzZXQtYmxvY2tzLWdhbGxlcnk9IjE5ZDA1NjMyOTExZGQ2MjQ2OWJmNGEyYzJhMTkxODg0Il0gLnRiLWdhbGxlcnktLWdyaWQgeyBncmlkLXRlbXBsYXRlLWNvbHVtbnM6IG1pbm1heCgwLCAxZnIpIG1pbm1heCgwLCAxZnIpO2dyaWQtcm93LWdhcDogMTVweDtncmlkLWNvbHVtbi1nYXA6IDE1cHg7IH0gLnRiLXlvdXR1YmV7bWluLXdpZHRoOjEwMHB4fS50Yi15b3V0dWJlPmRpdnt3aWR0aDoxMDAlO3Bvc2l0aW9uOnJlbGF0aXZlfS50Yi15b3V0dWJlPmRpdj5pZnJhbWV7Ym94LXNpemluZzpib3JkZXItYm94O3dpZHRoOjEwMCU7aGVpZ2h0OjEwMCU7cG9zaXRpb246YWJzb2x1dGU7dG9wOjA7bGVmdDowfSAudGIteW91dHViZVtkYXRhLXRvb2xzZXQtYmxvY2tzLXlvdXR1YmU9IjU3YWZmZTVkM2ZlNDUxYjZmY2EyNDAwYWMyZTZmOGFjIl0geyB3aWR0aDogMTAwJTsgfSAudGIteW91dHViZVtkYXRhLXRvb2xzZXQtYmxvY2tzLXlvdXR1YmU9IjU3YWZmZTVkM2ZlNDUxYjZmY2EyNDAwYWMyZTZmOGFjIl0gPiBkaXYgeyBwYWRkaW5nLXRvcDogY2FsYygxMDAlLzE2KjkpOyB9IC50Yi15b3V0dWJle21pbi13aWR0aDoxMDBweH0udGIteW91dHViZT5kaXZ7d2lkdGg6MTAwJTtwb3NpdGlvbjpyZWxhdGl2ZX0udGIteW91dHViZT5kaXY+aWZyYW1le2JveC1zaXppbmc6Ym9yZGVyLWJveDt3aWR0aDoxMDAlO2hlaWdodDoxMDAlO3Bvc2l0aW9uOmFic29sdXRlO3RvcDowO2xlZnQ6MH0gLnRiLXlvdXR1YmVbZGF0YS10b29sc2V0LWJsb2Nrcy15b3V0dWJlPSJiOGJiNTlhMmFjMWViMWMyMDFmZDBmZGM2NGI4ZjkxZCJdIHsgd2lkdGg6IDEwMCU7IH0gLnRiLXlvdXR1YmVbZGF0YS10b29sc2V0LWJsb2Nrcy15b3V0dWJlPSJiOGJiNTlhMmFjMWViMWMyMDFmZDBmZGM2NGI4ZjkxZCJdID4gZGl2IHsgcGFkZGluZy10b3A6IGNhbGMoMTAwJS8xNio5KTsgfSAudGIteW91dHViZXttaW4td2lkdGg6MTAwcHh9LnRiLXlvdXR1YmU+ZGl2e3dpZHRoOjEwMCU7cG9zaXRpb246cmVsYXRpdmV9LnRiLXlvdXR1YmU+ZGl2PmlmcmFtZXtib3gtc2l6aW5nOmJvcmRlci1ib3g7d2lkdGg6MTAwJTtoZWlnaHQ6MTAwJTtwb3NpdGlvbjphYnNvbHV0ZTt0b3A6MDtsZWZ0OjB9IC50Yi15b3V0dWJlW2RhdGEtdG9vbHNldC1ibG9ja3MteW91dHViZT0iMjU5YTRlM2UxYjIzYjE1ZDBkYTE0MTBhMThjNTBjMjMiXSB7IHdpZHRoOiAxMDAlOyB9IC50Yi15b3V0dWJlW2RhdGEtdG9vbHNldC1ibG9ja3MteW91dHViZT0iMjU5YTRlM2UxYjIzYjE1ZDBkYTE0MTBhMThjNTBjMjMiXSA+IGRpdiB7IHBhZGRpbmctdG9wOiBjYWxjKDEwMCUvMTYqOSk7IH0gLnRiLXlvdXR1YmV7bWluLXdpZHRoOjEwMHB4fS50Yi15b3V0dWJlPmRpdnt3aWR0aDoxMDAlO3Bvc2l0aW9uOnJlbGF0aXZlfS50Yi15b3V0dWJlPmRpdj5pZnJhbWV7Ym94LXNpemluZzpib3JkZXItYm94O3dpZHRoOjEwMCU7aGVpZ2h0OjEwMCU7cG9zaXRpb246YWJzb2x1dGU7dG9wOjA7bGVmdDowfSAudGIteW91dHViZVtkYXRhLXRvb2xzZXQtYmxvY2tzLXlvdXR1YmU9ImUzOWE2NjAxMTIyZjE2ODNmODk4OTFlZGU5YWVjMjlmIl0geyB3aWR0aDogMTAwJTsgfSAudGIteW91dHViZVtkYXRhLXRvb2xzZXQtYmxvY2tzLXlvdXR1YmU9ImUzOWE2NjAxMTIyZjE2ODNmODk4OTFlZGU5YWVjMjlmIl0gPiBkaXYgeyBwYWRkaW5nLXRvcDogY2FsYygxMDAlLzE2KjkpOyB9IEBtZWRpYSBvbmx5IHNjcmVlbiBhbmQgKG1heC13aWR0aDogMTAyNHB4KSB7IC50Yi1nYWxsZXJ5IHVse2xpc3Qtc3R5bGU6bm9uZTttYXJnaW46MCAwIDEuNWVtIDA7cGFkZGluZzowfS50Yi1nYWxsZXJ5X19jZWxse21hcmdpbjowICFpbXBvcnRhbnQ7cG9zaXRpb246cmVsYXRpdmV9LnRiLWdhbGxlcnktLWdyaWR7ZGlzcGxheTpncmlkO2dyaWQtYXV0by1yb3dzOmF1dG8gIWltcG9ydGFudH0udGItZ2FsbGVyeS0tZ3JpZDpub3QoLnRiLWdhbGxlcnktLWdyaWQtLW5vY3JvcCkgLnRiLWJyaWNrX19jb250ZW50e2hlaWdodDoxMDAlO3Bvc2l0aW9uOmFic29sdXRlO3RvcDowfS50Yi1nYWxsZXJ5LS1ncmlkOm5vdCgudGItZ2FsbGVyeS0tZ3JpZC0tbm9jcm9wKSAudGItZ2FsbGVyeV9fY2VsbHtncmlkLXJvdy1lbmQ6dW5zZXQgIWltcG9ydGFudDtwb3NpdGlvbjpyZWxhdGl2ZX0udGItZ2FsbGVyeS0tZ3JpZDpub3QoLnRiLWdhbGxlcnktLWdyaWQtLW5vY3JvcCkgLnRiLWdhbGxlcnlfX2NlbGw6OmJlZm9yZXtjb250ZW50OiIiO2Rpc3BsYXk6aW5saW5lLWJsb2NrO3BhZGRpbmctYm90dG9tOjEwMCV9LnRiLWdhbGxlcnktLWdyaWQ6bm90KC50Yi1nYWxsZXJ5LS1ncmlkLS1ub2Nyb3ApIC50Yi1nYWxsZXJ5X19jZWxsOjptYXJrZXJ7Y29udGVudDoiIn0udGItZ2FsbGVyeS0tZ3JpZDpub3QoLnRiLWdhbGxlcnktLWdyaWQtLW5vY3JvcCkgaW1ne3dpZHRoOjEwMCU7aGVpZ2h0OjEwMCU7LW8tb2JqZWN0LWZpdDpjb3ZlcjtvYmplY3QtZml0OmNvdmVyfS50Yi1nYWxsZXJ5LS1ncmlkLS1ub2Nyb3AgaW1ne2hlaWdodDphdXRvICFpbXBvcnRhbnQ7d2lkdGg6YXV0byAhaW1wb3J0YW50fS50Yi1nYWxsZXJ5LS1ncmlkLS1ub2Nyb3AgLnRiLWdhbGxlcnlfX2NlbGx7YWxpZ24tc2VsZjplbmR9LnRiLWdhbGxlcnktLWdyaWQtLW5vY3JvcCAudGItYnJpY2tfX2NvbnRlbnR7aGVpZ2h0OjEwMCV9LnRiLWdhbGxlcnktLWNvbGxhZ2V7ZGlzcGxheTpncmlkO2dyaWQtdGVtcGxhdGUtY29sdW1uczpyZXBlYXQoMTIsIDFmcil9LnRiLWdhbGxlcnktLWNvbGxhZ2UgLnRiLWJyaWNrX19jb250ZW50e2hlaWdodDoxMDAlfS50Yi1nYWxsZXJ5LS1jb2xsYWdlIGltZ3toZWlnaHQ6MTAwJSAhaW1wb3J0YW50fS50Yi1nYWxsZXJ5LS1tYXNvbnJ5e2Rpc3BsYXk6Z3JpZDtncmlkLXJvdy1nYXA6MDtncmlkLWF1dG8tcm93czoxcHg7b3BhY2l0eTowfS50Yi1nYWxsZXJ5LS1tYXNvbnJ5IC50Yi1icmlja19fY29udGVudHtwb3NpdGlvbjpyZWxhdGl2ZX0udGItZ2FsbGVyeS0tbWFzb25yeSAudGItYnJpY2tfX2NvbnRlbnQgaW1nLC50Yi1nYWxsZXJ5LS1tYXNvbnJ5IC50Yi1icmlja19fY29udGVudCBpZnJhbWUsLnRiLWdhbGxlcnktLW1hc29ucnkgLnRiLWJyaWNrX19jb250ZW50IHZpZGVvey1vLW9iamVjdC1maXQ6Y292ZXI7b2JqZWN0LWZpdDpjb3Zlcjt3aWR0aDoxMDAlICFpbXBvcnRhbnQ7ZGlzcGxheTpibG9ja30udGItZ2FsbGVyeV9fY2FwdGlvbntwb3NpdGlvbjphYnNvbHV0ZTtib3R0b206MDt3aWR0aDoxMDAlO2JhY2tncm91bmQ6cmdiYSgyNTUsMjU1LDI1NSwwLjYpO3BhZGRpbmc6NXB4IDJweDt0ZXh0LWFsaWduOmNlbnRlcjtjb2xvcjojMzMzfS50Yi1nYWxsZXJ5X19jYXB0aW9uOmVtcHR5e2JhY2tncm91bmQ6dHJhbnNwYXJlbnQgIWltcG9ydGFudH0udGItZ2FsbGVyeSAudGItYnJpY2tfX2NvbnRlbnQgZmlndXJle2hlaWdodDoxMDAlfS50Yi1nYWxsZXJ5IGltZ3t3aWR0aDoxMDAlO2hlaWdodDoxMDAlOy1vLW9iamVjdC1maXQ6Y292ZXI7b2JqZWN0LWZpdDpjb3Zlcjt2ZXJ0aWNhbC1hbGlnbjpib3R0b219I2xlZnQtYXJlYSB1bC50Yi1nYWxsZXJ5e2xpc3Qtc3R5bGUtdHlwZTpub25lO3BhZGRpbmc6MH0gLnRiLWdhbGxlcnlbZGF0YS10b29sc2V0LWJsb2Nrcy1nYWxsZXJ5PSIxOWQwNTYzMjkxMWRkNjI0NjliZjRhMmMyYTE5MTg4NCJdIC50Yi1nYWxsZXJ5LS1ncmlkIHsgZ3JpZC10ZW1wbGF0ZS1jb2x1bW5zOiBtaW5tYXgoMCwgMWZyKSBtaW5tYXgoMCwgMWZyKSBtaW5tYXgoMCwgMWZyKTtncmlkLXJvdy1nYXA6IDEwcHg7Z3JpZC1jb2x1bW4tZ2FwOiAxMHB4OyB9IC50Yi15b3V0dWJle21pbi13aWR0aDoxMDBweH0udGIteW91dHViZT5kaXZ7d2lkdGg6MTAwJTtwb3NpdGlvbjpyZWxhdGl2ZX0udGIteW91dHViZT5kaXY+aWZyYW1le2JveC1zaXppbmc6Ym9yZGVyLWJveDt3aWR0aDoxMDAlO2hlaWdodDoxMDAlO3Bvc2l0aW9uOmFic29sdXRlO3RvcDowO2xlZnQ6MH0udGIteW91dHViZXttaW4td2lkdGg6MTAwcHh9LnRiLXlvdXR1YmU+ZGl2e3dpZHRoOjEwMCU7cG9zaXRpb246cmVsYXRpdmV9LnRiLXlvdXR1YmU+ZGl2PmlmcmFtZXtib3gtc2l6aW5nOmJvcmRlci1ib3g7d2lkdGg6MTAwJTtoZWlnaHQ6MTAwJTtwb3NpdGlvbjphYnNvbHV0ZTt0b3A6MDtsZWZ0OjB9LnRiLXlvdXR1YmV7bWluLXdpZHRoOjEwMHB4fS50Yi15b3V0dWJlPmRpdnt3aWR0aDoxMDAlO3Bvc2l0aW9uOnJlbGF0aXZlfS50Yi15b3V0dWJlPmRpdj5pZnJhbWV7Ym94LXNpemluZzpib3JkZXItYm94O3dpZHRoOjEwMCU7aGVpZ2h0OjEwMCU7cG9zaXRpb246YWJzb2x1dGU7dG9wOjA7bGVmdDowfS50Yi15b3V0dWJle21pbi13aWR0aDoxMDBweH0udGIteW91dHViZT5kaXZ7d2lkdGg6MTAwJTtwb3NpdGlvbjpyZWxhdGl2ZX0udGIteW91dHViZT5kaXY+aWZyYW1le2JveC1zaXppbmc6Ym9yZGVyLWJveDt3aWR0aDoxMDAlO2hlaWdodDoxMDAlO3Bvc2l0aW9uOmFic29sdXRlO3RvcDowO2xlZnQ6MH0gfSBAbWVkaWEgb25seSBzY3JlZW4gYW5kIChtYXgtd2lkdGg6IDY0MHB4KSB7IC50Yi1nYWxsZXJ5IHVse2xpc3Qtc3R5bGU6bm9uZTttYXJnaW46MCAwIDEuNWVtIDA7cGFkZGluZzowfS50Yi1nYWxsZXJ5X19jZWxse21hcmdpbjowICFpbXBvcnRhbnQ7cG9zaXRpb246cmVsYXRpdmV9LnRiLWdhbGxlcnktLWdyaWR7ZGlzcGxheTpncmlkO2dyaWQtYXV0by1yb3dzOmF1dG8gIWltcG9ydGFudH0udGItZ2FsbGVyeS0tZ3JpZDpub3QoLnRiLWdhbGxlcnktLWdyaWQtLW5vY3JvcCkgLnRiLWJyaWNrX19jb250ZW50e2hlaWdodDoxMDAlO3Bvc2l0aW9uOmFic29sdXRlO3RvcDowfS50Yi1nYWxsZXJ5LS1ncmlkOm5vdCgudGItZ2FsbGVyeS0tZ3JpZC0tbm9jcm9wKSAudGItZ2FsbGVyeV9fY2VsbHtncmlkLXJvdy1lbmQ6dW5zZXQgIWltcG9ydGFudDtwb3NpdGlvbjpyZWxhdGl2ZX0udGItZ2FsbGVyeS0tZ3JpZDpub3QoLnRiLWdhbGxlcnktLWdyaWQtLW5vY3JvcCkgLnRiLWdhbGxlcnlfX2NlbGw6OmJlZm9yZXtjb250ZW50OiIiO2Rpc3BsYXk6aW5saW5lLWJsb2NrO3BhZGRpbmctYm90dG9tOjEwMCV9LnRiLWdhbGxlcnktLWdyaWQ6bm90KC50Yi1nYWxsZXJ5LS1ncmlkLS1ub2Nyb3ApIC50Yi1nYWxsZXJ5X19jZWxsOjptYXJrZXJ7Y29udGVudDoiIn0udGItZ2FsbGVyeS0tZ3JpZDpub3QoLnRiLWdhbGxlcnktLWdyaWQtLW5vY3JvcCkgaW1ne3dpZHRoOjEwMCU7aGVpZ2h0OjEwMCU7LW8tb2JqZWN0LWZpdDpjb3ZlcjtvYmplY3QtZml0OmNvdmVyfS50Yi1nYWxsZXJ5LS1ncmlkLS1ub2Nyb3AgaW1ne2hlaWdodDphdXRvICFpbXBvcnRhbnQ7d2lkdGg6YXV0byAhaW1wb3J0YW50fS50Yi1nYWxsZXJ5LS1ncmlkLS1ub2Nyb3AgLnRiLWdhbGxlcnlfX2NlbGx7YWxpZ24tc2VsZjplbmR9LnRiLWdhbGxlcnktLWdyaWQtLW5vY3JvcCAudGItYnJpY2tfX2NvbnRlbnR7aGVpZ2h0OjEwMCV9LnRiLWdhbGxlcnktLWNvbGxhZ2V7ZGlzcGxheTpncmlkO2dyaWQtdGVtcGxhdGUtY29sdW1uczpyZXBlYXQoMTIsIDFmcil9LnRiLWdhbGxlcnktLWNvbGxhZ2UgLnRiLWJyaWNrX19jb250ZW50e2hlaWdodDoxMDAlfS50Yi1nYWxsZXJ5LS1jb2xsYWdlIGltZ3toZWlnaHQ6MTAwJSAhaW1wb3J0YW50fS50Yi1nYWxsZXJ5LS1tYXNvbnJ5e2Rpc3BsYXk6Z3JpZDtncmlkLXJvdy1nYXA6MDtncmlkLWF1dG8tcm93czoxcHg7b3BhY2l0eTowfS50Yi1nYWxsZXJ5LS1tYXNvbnJ5IC50Yi1icmlja19fY29udGVudHtwb3NpdGlvbjpyZWxhdGl2ZX0udGItZ2FsbGVyeS0tbWFzb25yeSAudGItYnJpY2tfX2NvbnRlbnQgaW1nLC50Yi1nYWxsZXJ5LS1tYXNvbnJ5IC50Yi1icmlja19fY29udGVudCBpZnJhbWUsLnRiLWdhbGxlcnktLW1hc29ucnkgLnRiLWJyaWNrX19jb250ZW50IHZpZGVvey1vLW9iamVjdC1maXQ6Y292ZXI7b2JqZWN0LWZpdDpjb3Zlcjt3aWR0aDoxMDAlICFpbXBvcnRhbnQ7ZGlzcGxheTpibG9ja30udGItZ2FsbGVyeV9fY2FwdGlvbntwb3NpdGlvbjphYnNvbHV0ZTtib3R0b206MDt3aWR0aDoxMDAlO2JhY2tncm91bmQ6cmdiYSgyNTUsMjU1LDI1NSwwLjYpO3BhZGRpbmc6NXB4IDJweDt0ZXh0LWFsaWduOmNlbnRlcjtjb2xvcjojMzMzfS50Yi1nYWxsZXJ5X19jYXB0aW9uOmVtcHR5e2JhY2tncm91bmQ6dHJhbnNwYXJlbnQgIWltcG9ydGFudH0udGItZ2FsbGVyeSAudGItYnJpY2tfX2NvbnRlbnQgZmlndXJle2hlaWdodDoxMDAlfS50Yi1nYWxsZXJ5IGltZ3t3aWR0aDoxMDAlO2hlaWdodDoxMDAlOy1vLW9iamVjdC1maXQ6Y292ZXI7b2JqZWN0LWZpdDpjb3Zlcjt2ZXJ0aWNhbC1hbGlnbjpib3R0b219I2xlZnQtYXJlYSB1bC50Yi1nYWxsZXJ5e2xpc3Qtc3R5bGUtdHlwZTpub25lO3BhZGRpbmc6MH0gLnRiLWdhbGxlcnlbZGF0YS10b29sc2V0LWJsb2Nrcy1nYWxsZXJ5PSIxOWQwNTYzMjkxMWRkNjI0NjliZjRhMmMyYTE5MTg4NCJdIC50Yi1nYWxsZXJ5LS1ncmlkIHsgZ3JpZC10ZW1wbGF0ZS1jb2x1bW5zOiBtaW5tYXgoMCwgMWZyKSBtaW5tYXgoMCwgMWZyKTtncmlkLXJvdy1nYXA6IDVweDtncmlkLWNvbHVtbi1nYXA6IDVweDsgfSAudGIteW91dHViZXttaW4td2lkdGg6MTAwcHh9LnRiLXlvdXR1YmU+ZGl2e3dpZHRoOjEwMCU7cG9zaXRpb246cmVsYXRpdmV9LnRiLXlvdXR1YmU+ZGl2PmlmcmFtZXtib3gtc2l6aW5nOmJvcmRlci1ib3g7d2lkdGg6MTAwJTtoZWlnaHQ6MTAwJTtwb3NpdGlvbjphYnNvbHV0ZTt0b3A6MDtsZWZ0OjB9LnRiLXlvdXR1YmV7bWluLXdpZHRoOjEwMHB4fS50Yi15b3V0dWJlPmRpdnt3aWR0aDoxMDAlO3Bvc2l0aW9uOnJlbGF0aXZlfS50Yi15b3V0dWJlPmRpdj5pZnJhbWV7Ym94LXNpemluZzpib3JkZXItYm94O3dpZHRoOjEwMCU7aGVpZ2h0OjEwMCU7cG9zaXRpb246YWJzb2x1dGU7dG9wOjA7bGVmdDowfS50Yi15b3V0dWJle21pbi13aWR0aDoxMDBweH0udGIteW91dHViZT5kaXZ7d2lkdGg6MTAwJTtwb3NpdGlvbjpyZWxhdGl2ZX0udGIteW91dHViZT5kaXY+aWZyYW1le2JveC1zaXppbmc6Ym9yZGVyLWJveDt3aWR0aDoxMDAlO2hlaWdodDoxMDAlO3Bvc2l0aW9uOmFic29sdXRlO3RvcDowO2xlZnQ6MH0udGIteW91dHViZXttaW4td2lkdGg6MTAwcHh9LnRiLXlvdXR1YmU+ZGl2e3dpZHRoOjEwMCU7cG9zaXRpb246cmVsYXRpdmV9LnRiLXlvdXR1YmU+ZGl2PmlmcmFtZXtib3gtc2l6aW5nOmJvcmRlci1ib3g7d2lkdGg6MTAwJTtoZWlnaHQ6MTAwJTtwb3NpdGlvbjphYnNvbHV0ZTt0b3A6MDtsZWZ0OjB9IH0g
Developer Clever Methods and writer Nintendo launched a load of latest preview content material for Fireplace Emblem Have interaction: a nine-minute trailer and three commercials, all in Japanese! Fireplace Emblem Have interaction is the most recent entry on this decades-running technique RPG sequence, and it's due out on Nintendo Swap on January twentieth.
New Fireplace Emblem Have interaction Overview Trailer:
Even viewers like me who don't communicate Japanese have a lot to get enthusiastic about with this new trailer! The gameplay footage exhibits off some very flashy battles and environments that look way more numerous and vigorous than Three Homes's. I'm additionally digging the climate results (is that this the primary time we've seen a snowstorm in a Fireplace Emblem recreation?!) and am curious in the event that they'll have any affect on fight or traversing the map.
Tv Industrial #1
Tv Industrial #2
Net Industrial
The very villainous-looking … creature showing in these commercials seems to be like they may give Sephiroth a run for his cash. And I'm actually enthusiastic about these new character designs, which ooze persona and angle.
For extra on Fireplace Emblem Have interaction because it hits bodily and digital cabinets in just some quick weeks, keep tuned to RPGFan!
Supply: Gematsu
LnRiLWdhbGxlcnkgdWx7bGlzdC1zdHlsZTpub25lO21hcmdpbjowIDAgMS41ZW0gMDtwYWRkaW5nOjB9LnRiLWdhbGxlcnlfX2NlbGx7bWFyZ2luOjAgIWltcG9ydGFudDtwb3NpdGlvbjpyZWxhdGl2ZX0udGItZ2FsbGVyeS0tZ3JpZHtkaXNwbGF5OmdyaWQ7Z3JpZC1hdXRvLXJvd3M6YXV0byAhaW1wb3J0YW50fS50Yi1nYWxsZXJ5LS1ncmlkOm5vdCgudGItZ2FsbGVyeS0tZ3JpZC0tbm9jcm9wKSAudGItYnJpY2tfX2NvbnRlbnR7aGVpZ2h0OjEwMCU7cG9zaXRpb246YWJzb2x1dGU7dG9wOjB9LnRiLWdhbGxlcnktLWdyaWQ6bm90KC50Yi1nYWxsZXJ5LS1ncmlkLS1ub2Nyb3ApIC50Yi1nYWxsZXJ5X19jZWxse2dyaWQtcm93LWVuZDp1bnNldCAhaW1wb3J0YW50O3Bvc2l0aW9uOnJlbGF0aXZlfS50Yi1nYWxsZXJ5LS1ncmlkOm5vdCgudGItZ2FsbGVyeS0tZ3JpZC0tbm9jcm9wKSAudGItZ2FsbGVyeV9fY2VsbDo6YmVmb3Jle2NvbnRlbnQ6IiI7ZGlzcGxheTppbmxpbmUtYmxvY2s7cGFkZGluZy1ib3R0b206MTAwJX0udGItZ2FsbGVyeS0tZ3JpZDpub3QoLnRiLWdhbGxlcnktLWdyaWQtLW5vY3JvcCkgLnRiLWdhbGxlcnlfX2NlbGw6Om1hcmtlcntjb250ZW50OiIifS50Yi1nYWxsZXJ5LS1ncmlkOm5vdCgudGItZ2FsbGVyeS0tZ3JpZC0tbm9jcm9wKSBpbWd7d2lkdGg6MTAwJTtoZWlnaHQ6MTAwJTstby1vYmplY3QtZml0OmNvdmVyO29iamVjdC1maXQ6Y292ZXJ9LnRiLWdhbGxlcnktLWdyaWQtLW5vY3JvcCBpbWd7aGVpZ2h0OmF1dG8gIWltcG9ydGFudDt3aWR0aDphdXRvICFpbXBvcnRhbnR9LnRiLWdhbGxlcnktLWdyaWQtLW5vY3JvcCAudGItZ2FsbGVyeV9fY2VsbHthbGlnbi1zZWxmOmVuZH0udGItZ2FsbGVyeS0tZ3JpZC0tbm9jcm9wIC50Yi1icmlja19fY29udGVudHtoZWlnaHQ6MTAwJX0udGItZ2FsbGVyeS0tY29sbGFnZXtkaXNwbGF5OmdyaWQ7Z3JpZC10ZW1wbGF0ZS1jb2x1bW5zOnJlcGVhdCgxMiwgMWZyKX0udGItZ2FsbGVyeS0tY29sbGFnZSAudGItYnJpY2tfX2NvbnRlbnR7aGVpZ2h0OjEwMCV9LnRiLWdhbGxlcnktLWNvbGxhZ2UgaW1ne2hlaWdodDoxMDAlICFpbXBvcnRhbnR9LnRiLWdhbGxlcnktLW1hc29ucnl7ZGlzcGxheTpncmlkO2dyaWQtcm93LWdhcDowO2dyaWQtYXV0by1yb3dzOjFweDtvcGFjaXR5OjB9LnRiLWdhbGxlcnktLW1hc29ucnkgLnRiLWJyaWNrX19jb250ZW50e3Bvc2l0aW9uOnJlbGF0aXZlfS50Yi1nYWxsZXJ5LS1tYXNvbnJ5IC50Yi1icmlja19fY29udGVudCBpbWcsLnRiLWdhbGxlcnktLW1hc29ucnkgLnRiLWJyaWNrX19jb250ZW50IGlmcmFtZSwudGItZ2FsbGVyeS0tbWFzb25yeSAudGItYnJpY2tfX2NvbnRlbnQgdmlkZW97LW8tb2JqZWN0LWZpdDpjb3ZlcjtvYmplY3QtZml0OmNvdmVyO3dpZHRoOjEwMCUgIWltcG9ydGFudDtkaXNwbGF5OmJsb2NrfS50Yi1nYWxsZXJ5X19jYXB0aW9ue3Bvc2l0aW9uOmFic29sdXRlO2JvdHRvbTowO3dpZHRoOjEwMCU7YmFja2dyb3VuZDpyZ2JhKDI1NSwyNTUsMjU1LDAuNik7cGFkZGluZzo1cHggMnB4O3RleHQtYWxpZ246Y2VudGVyO2NvbG9yOiMzMzN9LnRiLWdhbGxlcnlfX2NhcHRpb246ZW1wdHl7YmFja2dyb3VuZDp0cmFuc3BhcmVudCAhaW1wb3J0YW50fS50Yi1nYWxsZXJ5IC50Yi1icmlja19fY29udGVudCBmaWd1cmV7aGVpZ2h0OjEwMCV9LnRiLWdhbGxlcnkgaW1ne3dpZHRoOjEwMCU7aGVpZ2h0OjEwMCU7LW8tb2JqZWN0LWZpdDpjb3ZlcjtvYmplY3QtZml0OmNvdmVyO3ZlcnRpY2FsLWFsaWduOmJvdHRvbX0jbGVmdC1hcmVhIHVsLnRiLWdhbGxlcnl7bGlzdC1zdHlsZS10eXBlOm5vbmU7cGFkZGluZzowfSAudGItZ2FsbGVyeVtkYXRhLXRvb2xzZXQtYmxvY2tzLWdhbGxlcnk9IjE5ZDA1NjMyOTExZGQ2MjQ2OWJmNGEyYzJhMTkxODg0Il0gLnRiLWdhbGxlcnktLWdyaWQgeyBncmlkLXRlbXBsYXRlLWNvbHVtbnM6IG1pbm1heCgwLCAxZnIpIG1pbm1heCgwLCAxZnIpO2dyaWQtcm93LWdhcDogMTVweDtncmlkLWNvbHVtbi1nYXA6IDE1cHg7IH0gLnRiLXlvdXR1YmV7bWluLXdpZHRoOjEwMHB4fS50Yi15b3V0dWJlPmRpdnt3aWR0aDoxMDAlO3Bvc2l0aW9uOnJlbGF0aXZlfS50Yi15b3V0dWJlPmRpdj5pZnJhbWV7Ym94LXNpemluZzpib3JkZXItYm94O3dpZHRoOjEwMCU7aGVpZ2h0OjEwMCU7cG9zaXRpb246YWJzb2x1dGU7dG9wOjA7bGVmdDowfSAudGIteW91dHViZVtkYXRhLXRvb2xzZXQtYmxvY2tzLXlvdXR1YmU9IjU3YWZmZTVkM2ZlNDUxYjZmY2EyNDAwYWMyZTZmOGFjIl0geyB3aWR0aDogMTAwJTsgfSAudGIteW91dHViZVtkYXRhLXRvb2xzZXQtYmxvY2tzLXlvdXR1YmU9IjU3YWZmZTVkM2ZlNDUxYjZmY2EyNDAwYWMyZTZmOGFjIl0gPiBkaXYgeyBwYWRkaW5nLXRvcDogY2FsYygxMDAlLzE2KjkpOyB9IC50Yi15b3V0dWJle21pbi13aWR0aDoxMDBweH0udGIteW91dHViZT5kaXZ7d2lkdGg6MTAwJTtwb3NpdGlvbjpyZWxhdGl2ZX0udGIteW91dHViZT5kaXY+aWZyYW1le2JveC1zaXppbmc6Ym9yZGVyLWJveDt3aWR0aDoxMDAlO2hlaWdodDoxMDAlO3Bvc2l0aW9uOmFic29sdXRlO3RvcDowO2xlZnQ6MH0gLnRiLXlvdXR1YmVbZGF0YS10b29sc2V0LWJsb2Nrcy15b3V0dWJlPSJiOGJiNTlhMmFjMWViMWMyMDFmZDBmZGM2NGI4ZjkxZCJdIHsgd2lkdGg6IDEwMCU7IH0gLnRiLXlvdXR1YmVbZGF0YS10b29sc2V0LWJsb2Nrcy15b3V0dWJlPSJiOGJiNTlhMmFjMWViMWMyMDFmZDBmZGM2NGI4ZjkxZCJdID4gZGl2IHsgcGFkZGluZy10b3A6IGNhbGMoMTAwJS8xNio5KTsgfSAudGIteW91dHViZXttaW4td2lkdGg6MTAwcHh9LnRiLXlvdXR1YmU+ZGl2e3dpZHRoOjEwMCU7cG9zaXRpb246cmVsYXRpdmV9LnRiLXlvdXR1YmU+ZGl2PmlmcmFtZXtib3gtc2l6aW5nOmJvcmRlci1ib3g7d2lkdGg6MTAwJTtoZWlnaHQ6MTAwJTtwb3NpdGlvbjphYnNvbHV0ZTt0b3A6MDtsZWZ0OjB9IC50Yi15b3V0dWJlW2RhdGEtdG9vbHNldC1ibG9ja3MteW91dHViZT0iMjU5YTRlM2UxYjIzYjE1ZDBkYTE0MTBhMThjNTBjMjMiXSB7IHdpZHRoOiAxMDAlOyB9IC50Yi15b3V0dWJlW2RhdGEtdG9vbHNldC1ibG9ja3MteW91dHViZT0iMjU5YTRlM2UxYjIzYjE1ZDBkYTE0MTBhMThjNTBjMjMiXSA+IGRpdiB7IHBhZGRpbmctdG9wOiBjYWxjKDEwMCUvMTYqOSk7IH0gLnRiLXlvdXR1YmV7bWluLXdpZHRoOjEwMHB4fS50Yi15b3V0dWJlPmRpdnt3aWR0aDoxMDAlO3Bvc2l0aW9uOnJlbGF0aXZlfS50Yi15b3V0dWJlPmRpdj5pZnJhbWV7Ym94LXNpemluZzpib3JkZXItYm94O3dpZHRoOjEwMCU7aGVpZ2h0OjEwMCU7cG9zaXRpb246YWJzb2x1dGU7dG9wOjA7bGVmdDowfSAudGIteW91dHViZVtkYXRhLXRvb2xzZXQtYmxvY2tzLXlvdXR1YmU9ImUzOWE2NjAxMTIyZjE2ODNmODk4OTFlZGU5YWVjMjlmIl0geyB3aWR0aDogMTAwJTsgfSAudGIteW91dHViZVtkYXRhLXRvb2xzZXQtYmxvY2tzLXlvdXR1YmU9ImUzOWE2NjAxMTIyZjE2ODNmODk4OTFlZGU5YWVjMjlmIl0gPiBkaXYgeyBwYWRkaW5nLXRvcDogY2FsYygxMDAlLzE2KjkpOyB9IEBtZWRpYSBvbmx5IHNjcmVlbiBhbmQgKG1heC13aWR0aDogMTAyNHB4KSB7IC50Yi1nYWxsZXJ5IHVse2xpc3Qtc3R5bGU6bm9uZTttYXJnaW46MCAwIDEuNWVtIDA7cGFkZGluZzowfS50Yi1nYWxsZXJ5X19jZWxse21hcmdpbjowICFpbXBvcnRhbnQ7cG9zaXRpb246cmVsYXRpdmV9LnRiLWdhbGxlcnktLWdyaWR7ZGlzcGxheTpncmlkO2dyaWQtYXV0by1yb3dzOmF1dG8gIWltcG9ydGFudH0udGItZ2FsbGVyeS0tZ3JpZDpub3QoLnRiLWdhbGxlcnktLWdyaWQtLW5vY3JvcCkgLnRiLWJyaWNrX19jb250ZW50e2hlaWdodDoxMDAlO3Bvc2l0aW9uOmFic29sdXRlO3RvcDowfS50Yi1nYWxsZXJ5LS1ncmlkOm5vdCgudGItZ2FsbGVyeS0tZ3JpZC0tbm9jcm9wKSAudGItZ2FsbGVyeV9fY2VsbHtncmlkLXJvdy1lbmQ6dW5zZXQgIWltcG9ydGFudDtwb3NpdGlvbjpyZWxhdGl2ZX0udGItZ2FsbGVyeS0tZ3JpZDpub3QoLnRiLWdhbGxlcnktLWdyaWQtLW5vY3JvcCkgLnRiLWdhbGxlcnlfX2NlbGw6OmJlZm9yZXtjb250ZW50OiIiO2Rpc3BsYXk6aW5saW5lLWJsb2NrO3BhZGRpbmctYm90dG9tOjEwMCV9LnRiLWdhbGxlcnktLWdyaWQ6bm90KC50Yi1nYWxsZXJ5LS1ncmlkLS1ub2Nyb3ApIC50Yi1nYWxsZXJ5X19jZWxsOjptYXJrZXJ7Y29udGVudDoiIn0udGItZ2FsbGVyeS0tZ3JpZDpub3QoLnRiLWdhbGxlcnktLWdyaWQtLW5vY3JvcCkgaW1ne3dpZHRoOjEwMCU7aGVpZ2h0OjEwMCU7LW8tb2JqZWN0LWZpdDpjb3ZlcjtvYmplY3QtZml0OmNvdmVyfS50Yi1nYWxsZXJ5LS1ncmlkLS1ub2Nyb3AgaW1ne2hlaWdodDphdXRvICFpbXBvcnRhbnQ7d2lkdGg6YXV0byAhaW1wb3J0YW50fS50Yi1nYWxsZXJ5LS1ncmlkLS1ub2Nyb3AgLnRiLWdhbGxlcnlfX2NlbGx7YWxpZ24tc2VsZjplbmR9LnRiLWdhbGxlcnktLWdyaWQtLW5vY3JvcCAudGItYnJpY2tfX2NvbnRlbnR7aGVpZ2h0OjEwMCV9LnRiLWdhbGxlcnktLWNvbGxhZ2V7ZGlzcGxheTpncmlkO2dyaWQtdGVtcGxhdGUtY29sdW1uczpyZXBlYXQoMTIsIDFmcil9LnRiLWdhbGxlcnktLWNvbGxhZ2UgLnRiLWJyaWNrX19jb250ZW50e2hlaWdodDoxMDAlfS50Yi1nYWxsZXJ5LS1jb2xsYWdlIGltZ3toZWlnaHQ6MTAwJSAhaW1wb3J0YW50fS50Yi1nYWxsZXJ5LS1tYXNvbnJ5e2Rpc3BsYXk6Z3JpZDtncmlkLXJvdy1nYXA6MDtncmlkLWF1dG8tcm93czoxcHg7b3BhY2l0eTowfS50Yi1nYWxsZXJ5LS1tYXNvbnJ5IC50Yi1icmlja19fY29udGVudHtwb3NpdGlvbjpyZWxhdGl2ZX0udGItZ2FsbGVyeS0tbWFzb25yeSAudGItYnJpY2tfX2NvbnRlbnQgaW1nLC50Yi1nYWxsZXJ5LS1tYXNvbnJ5IC50Yi1icmlja19fY29udGVudCBpZnJhbWUsLnRiLWdhbGxlcnktLW1hc29ucnkgLnRiLWJyaWNrX19jb250ZW50IHZpZGVvey1vLW9iamVjdC1maXQ6Y292ZXI7b2JqZWN0LWZpdDpjb3Zlcjt3aWR0aDoxMDAlICFpbXBvcnRhbnQ7ZGlzcGxheTpibG9ja30udGItZ2FsbGVyeV9fY2FwdGlvbntwb3NpdGlvbjphYnNvbHV0ZTtib3R0b206MDt3aWR0aDoxMDAlO2JhY2tncm91bmQ6cmdiYSgyNTUsMjU1LDI1NSwwLjYpO3BhZGRpbmc6NXB4IDJweDt0ZXh0LWFsaWduOmNlbnRlcjtjb2xvcjojMzMzfS50Yi1nYWxsZXJ5X19jYXB0aW9uOmVtcHR5e2JhY2tncm91bmQ6dHJhbnNwYXJlbnQgIWltcG9ydGFudH0udGItZ2FsbGVyeSAudGItYnJpY2tfX2NvbnRlbnQgZmlndXJle2hlaWdodDoxMDAlfS50Yi1nYWxsZXJ5IGltZ3t3aWR0aDoxMDAlO2hlaWdodDoxMDAlOy1vLW9iamVjdC1maXQ6Y292ZXI7b2JqZWN0LWZpdDpjb3Zlcjt2ZXJ0aWNhbC1hbGlnbjpib3R0b219I2xlZnQtYXJlYSB1bC50Yi1nYWxsZXJ5e2xpc3Qtc3R5bGUtdHlwZTpub25lO3BhZGRpbmc6MH0gLnRiLWdhbGxlcnlbZGF0YS10b29sc2V0LWJsb2Nrcy1nYWxsZXJ5PSIxOWQwNTYzMjkxMWRkNjI0NjliZjRhMmMyYTE5MTg4NCJdIC50Yi1nYWxsZXJ5LS1ncmlkIHsgZ3JpZC10ZW1wbGF0ZS1jb2x1bW5zOiBtaW5tYXgoMCwgMWZyKSBtaW5tYXgoMCwgMWZyKSBtaW5tYXgoMCwgMWZyKTtncmlkLXJvdy1nYXA6IDEwcHg7Z3JpZC1jb2x1bW4tZ2FwOiAxMHB4OyB9IC50Yi15b3V0dWJle21pbi13aWR0aDoxMDBweH0udGIteW91dHViZT5kaXZ7d2lkdGg6MTAwJTtwb3NpdGlvbjpyZWxhdGl2ZX0udGIteW91dHViZT5kaXY+aWZyYW1le2JveC1zaXppbmc6Ym9yZGVyLWJveDt3aWR0aDoxMDAlO2hlaWdodDoxMDAlO3Bvc2l0aW9uOmFic29sdXRlO3RvcDowO2xlZnQ6MH0udGIteW91dHViZXttaW4td2lkdGg6MTAwcHh9LnRiLXlvdXR1YmU+ZGl2e3dpZHRoOjEwMCU7cG9zaXRpb246cmVsYXRpdmV9LnRiLXlvdXR1YmU+ZGl2PmlmcmFtZXtib3gtc2l6aW5nOmJvcmRlci1ib3g7d2lkdGg6MTAwJTtoZWlnaHQ6MTAwJTtwb3NpdGlvbjphYnNvbHV0ZTt0b3A6MDtsZWZ0OjB9LnRiLXlvdXR1YmV7bWluLXdpZHRoOjEwMHB4fS50Yi15b3V0dWJlPmRpdnt3aWR0aDoxMDAlO3Bvc2l0aW9uOnJlbGF0aXZlfS50Yi15b3V0dWJlPmRpdj5pZnJhbWV7Ym94LXNpemluZzpib3JkZXItYm94O3dpZHRoOjEwMCU7aGVpZ2h0OjEwMCU7cG9zaXRpb246YWJzb2x1dGU7dG9wOjA7bGVmdDowfS50Yi15b3V0dWJle21pbi13aWR0aDoxMDBweH0udGIteW91dHViZT5kaXZ7d2lkdGg6MTAwJTtwb3NpdGlvbjpyZWxhdGl2ZX0udGIteW91dHViZT5kaXY+aWZyYW1le2JveC1zaXppbmc6Ym9yZGVyLWJveDt3aWR0aDoxMDAlO2hlaWdodDoxMDAlO3Bvc2l0aW9uOmFic29sdXRlO3RvcDowO2xlZnQ6MH0gfSBAbWVkaWEgb25seSBzY3JlZW4gYW5kIChtYXgtd2lkdGg6IDY0MHB4KSB7IC50Yi1nYWxsZXJ5IHVse2xpc3Qtc3R5bGU6bm9uZTttYXJnaW46MCAwIDEuNWVtIDA7cGFkZGluZzowfS50Yi1nYWxsZXJ5X19jZWxse21hcmdpbjowICFpbXBvcnRhbnQ7cG9zaXRpb246cmVsYXRpdmV9LnRiLWdhbGxlcnktLWdyaWR7ZGlzcGxheTpncmlkO2dyaWQtYXV0by1yb3dzOmF1dG8gIWltcG9ydGFudH0udGItZ2FsbGVyeS0tZ3JpZDpub3QoLnRiLWdhbGxlcnktLWdyaWQtLW5vY3JvcCkgLnRiLWJyaWNrX19jb250ZW50e2hlaWdodDoxMDAlO3Bvc2l0aW9uOmFic29sdXRlO3RvcDowfS50Yi1nYWxsZXJ5LS1ncmlkOm5vdCgudGItZ2FsbGVyeS0tZ3JpZC0tbm9jcm9wKSAudGItZ2FsbGVyeV9fY2VsbHtncmlkLXJvdy1lbmQ6dW5zZXQgIWltcG9ydGFudDtwb3NpdGlvbjpyZWxhdGl2ZX0udGItZ2FsbGVyeS0tZ3JpZDpub3QoLnRiLWdhbGxlcnktLWdyaWQtLW5vY3JvcCkgLnRiLWdhbGxlcnlfX2NlbGw6OmJlZm9yZXtjb250ZW50OiIiO2Rpc3BsYXk6aW5saW5lLWJsb2NrO3BhZGRpbmctYm90dG9tOjEwMCV9LnRiLWdhbGxlcnktLWdyaWQ6bm90KC50Yi1nYWxsZXJ5LS1ncmlkLS1ub2Nyb3ApIC50Yi1nYWxsZXJ5X19jZWxsOjptYXJrZXJ7Y29udGVudDoiIn0udGItZ2FsbGVyeS0tZ3JpZDpub3QoLnRiLWdhbGxlcnktLWdyaWQtLW5vY3JvcCkgaW1ne3dpZHRoOjEwMCU7aGVpZ2h0OjEwMCU7LW8tb2JqZWN0LWZpdDpjb3ZlcjtvYmplY3QtZml0OmNvdmVyfS50Yi1nYWxsZXJ5LS1ncmlkLS1ub2Nyb3AgaW1ne2hlaWdodDphdXRvICFpbXBvcnRhbnQ7d2lkdGg6YXV0byAhaW1wb3J0YW50fS50Yi1nYWxsZXJ5LS1ncmlkLS1ub2Nyb3AgLnRiLWdhbGxlcnlfX2NlbGx7YWxpZ24tc2VsZjplbmR9LnRiLWdhbGxlcnktLWdyaWQtLW5vY3JvcCAudGItYnJpY2tfX2NvbnRlbnR7aGVpZ2h0OjEwMCV9LnRiLWdhbGxlcnktLWNvbGxhZ2V7ZGlzcGxheTpncmlkO2dyaWQtdGVtcGxhdGUtY29sdW1uczpyZXBlYXQoMTIsIDFmcil9LnRiLWdhbGxlcnktLWNvbGxhZ2UgLnRiLWJyaWNrX19jb250ZW50e2hlaWdodDoxMDAlfS50Yi1nYWxsZXJ5LS1jb2xsYWdlIGltZ3toZWlnaHQ6MTAwJSAhaW1wb3J0YW50fS50Yi1nYWxsZXJ5LS1tYXNvbnJ5e2Rpc3BsYXk6Z3JpZDtncmlkLXJvdy1nYXA6MDtncmlkLWF1dG8tcm93czoxcHg7b3BhY2l0eTowfS50Yi1nYWxsZXJ5LS1tYXNvbnJ5IC50Yi1icmlja19fY29udGVudHtwb3NpdGlvbjpyZWxhdGl2ZX0udGItZ2FsbGVyeS0tbWFzb25yeSAudGItYnJpY2tfX2NvbnRlbnQgaW1nLC50Yi1nYWxsZXJ5LS1tYXNvbnJ5IC50Yi1icmlja19fY29udGVudCBpZnJhbWUsLnRiLWdhbGxlcnktLW1hc29ucnkgLnRiLWJyaWNrX19jb250ZW50IHZpZGVvey1vLW9iamVjdC1maXQ6Y292ZXI7b2JqZWN0LWZpdDpjb3Zlcjt3aWR0aDoxMDAlICFpbXBvcnRhbnQ7ZGlzcGxheTpibG9ja30udGItZ2FsbGVyeV9fY2FwdGlvbntwb3NpdGlvbjphYnNvbHV0ZTtib3R0b206MDt3aWR0aDoxMDAlO2JhY2tncm91bmQ6cmdiYSgyNTUsMjU1LDI1NSwwLjYpO3BhZGRpbmc6NXB4IDJweDt0ZXh0LWFsaWduOmNlbnRlcjtjb2xvcjojMzMzfS50Yi1nYWxsZXJ5X19jYXB0aW9uOmVtcHR5e2JhY2tncm91bmQ6dHJhbnNwYXJlbnQgIWltcG9ydGFudH0udGItZ2FsbGVyeSAudGItYnJpY2tfX2NvbnRlbnQgZmlndXJle2hlaWdodDoxMDAlfS50Yi1nYWxsZXJ5IGltZ3t3aWR0aDoxMDAlO2hlaWdodDoxMDAlOy1vLW9iamVjdC1maXQ6Y292ZXI7b2JqZWN0LWZpdDpjb3Zlcjt2ZXJ0aWNhbC1hbGlnbjpib3R0b219I2xlZnQtYXJlYSB1bC50Yi1nYWxsZXJ5e2xpc3Qtc3R5bGUtdHlwZTpub25lO3BhZGRpbmc6MH0gLnRiLWdhbGxlcnlbZGF0YS10b29sc2V0LWJsb2Nrcy1nYWxsZXJ5PSIxOWQwNTYzMjkxMWRkNjI0NjliZjRhMmMyYTE5MTg4NCJdIC50Yi1nYWxsZXJ5LS1ncmlkIHsgZ3JpZC10ZW1wbGF0ZS1jb2x1bW5zOiBtaW5tYXgoMCwgMWZyKSBtaW5tYXgoMCwgMWZyKTtncmlkLXJvdy1nYXA6IDVweDtncmlkLWNvbHVtbi1nYXA6IDVweDsgfSAudGIteW91dHViZXttaW4td2lkdGg6MTAwcHh9LnRiLXlvdXR1YmU+ZGl2e3dpZHRoOjEwMCU7cG9zaXRpb246cmVsYXRpdmV9LnRiLXlvdXR1YmU+ZGl2PmlmcmFtZXtib3gtc2l6aW5nOmJvcmRlci1ib3g7d2lkdGg6MTAwJTtoZWlnaHQ6MTAwJTtwb3NpdGlvbjphYnNvbHV0ZTt0b3A6MDtsZWZ0OjB9LnRiLXlvdXR1YmV7bWluLXdpZHRoOjEwMHB4fS50Yi15b3V0dWJlPmRpdnt3aWR0aDoxMDAlO3Bvc2l0aW9uOnJlbGF0aXZlfS50Yi15b3V0dWJlPmRpdj5pZnJhbWV7Ym94LXNpemluZzpib3JkZXItYm94O3dpZHRoOjEwMCU7aGVpZ2h0OjEwMCU7cG9zaXRpb246YWJzb2x1dGU7dG9wOjA7bGVmdDowfS50Yi15b3V0dWJle21pbi13aWR0aDoxMDBweH0udGIteW91dHViZT5kaXZ7d2lkdGg6MTAwJTtwb3NpdGlvbjpyZWxhdGl2ZX0udGIteW91dHViZT5kaXY+aWZyYW1le2JveC1zaXppbmc6Ym9yZGVyLWJveDt3aWR0aDoxMDAlO2hlaWdodDoxMDAlO3Bvc2l0aW9uOmFic29sdXRlO3RvcDowO2xlZnQ6MH0udGIteW91dHViZXttaW4td2lkdGg6MTAwcHh9LnRiLXlvdXR1YmU+ZGl2e3dpZHRoOjEwMCU7cG9zaXRpb246cmVsYXRpdmV9LnRiLXlvdXR1YmU+ZGl2PmlmcmFtZXtib3gtc2l6aW5nOmJvcmRlci1ib3g7d2lkdGg6MTAwJTtoZWlnaHQ6MTAwJTtwb3NpdGlvbjphYnNvbHV0ZTt0b3A6MDtsZWZ0OjB9IH0g