Good day everybody, Darryl right here with this week's gaming information!
Monsters of the Multiverse
launched, D&D Past provides away two
Dungeons & Dragons
books, a brand new
Pathfinder 2nd Version
Journey Path,
Crucial Position
prequel sequence particulars, new
Star Trek Adventures
releases, and extra!
For a fast abstract of the week's information, Jessica Hancock will deliver you on top of things with This Week in TTRPG.
​
Don't forget, you can keep up with all the week's gaming news in detail with Morrus' Unofficial Tabletop RPG Talk! This week was the big 200th anniversary special live streamed on EN Live with viewer Q&A!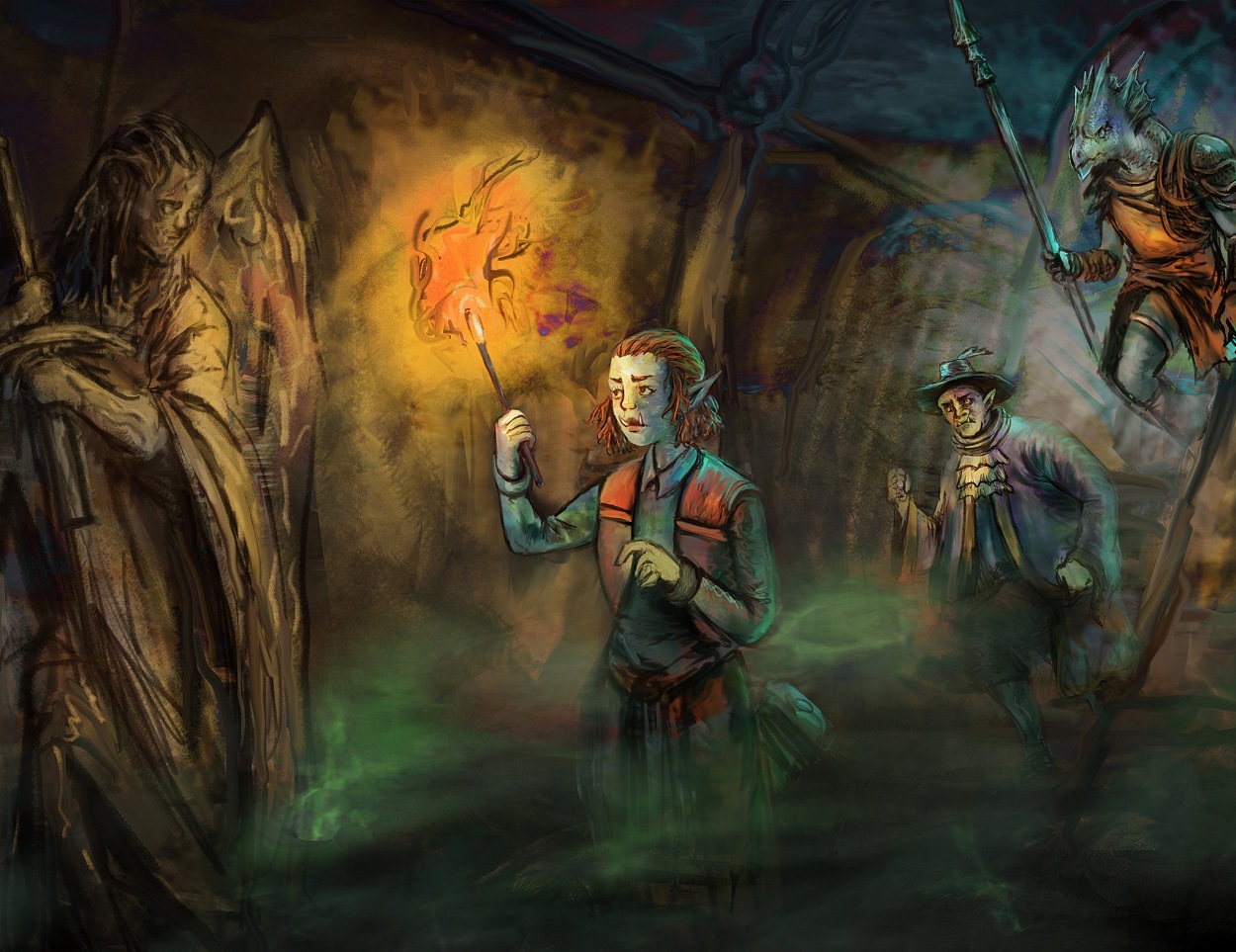 In case you missed it elsewhere on EN World this week: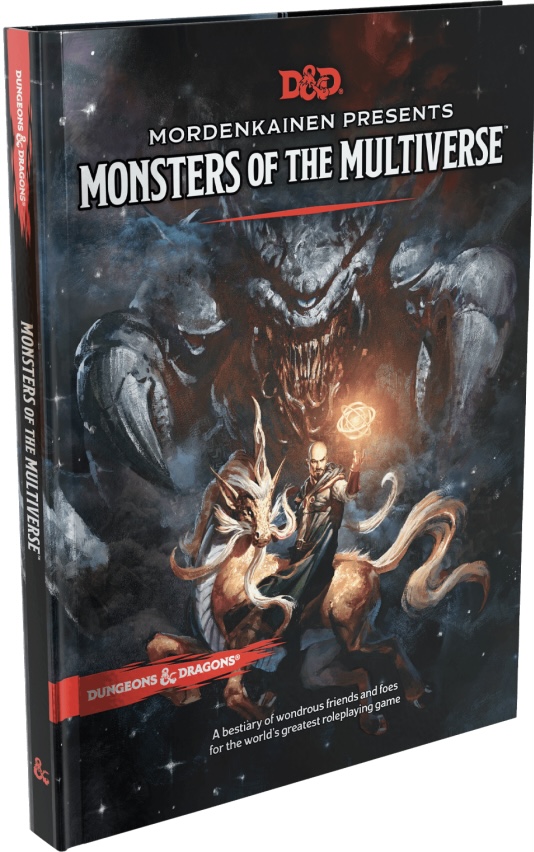 The newest Dungeons & Dragons sourcebook hit shelves both physically and digitally this week, in some cases a full day earlier than expected. The book, which reprints and updates material from Volo's Guide to Monsters and Mordenkianen's Tome of Foes, was scheduled for a release on Tuesday, May 17, but was available for purchase on D&D Beyond on Monday, May 16, with some reports of physical copies arriving a day early as well. The hardcover was originally published as part of the Dungeons & Dragons Rules Expansion Gift Set in January as a slipcover boxed set with Tasha's Cauldron of Everything, Xanathar's Guide to Everything, and a DM screen. The book is currently ranked on Amazon sales charts as the #10 release in all Books, the #1 release in the Dungeons & Dragons and "Dragons and Mythological Creatures Fantasy" categories, and surprisingly the #1 Best Seller in the genre of "Romantic Fantasy".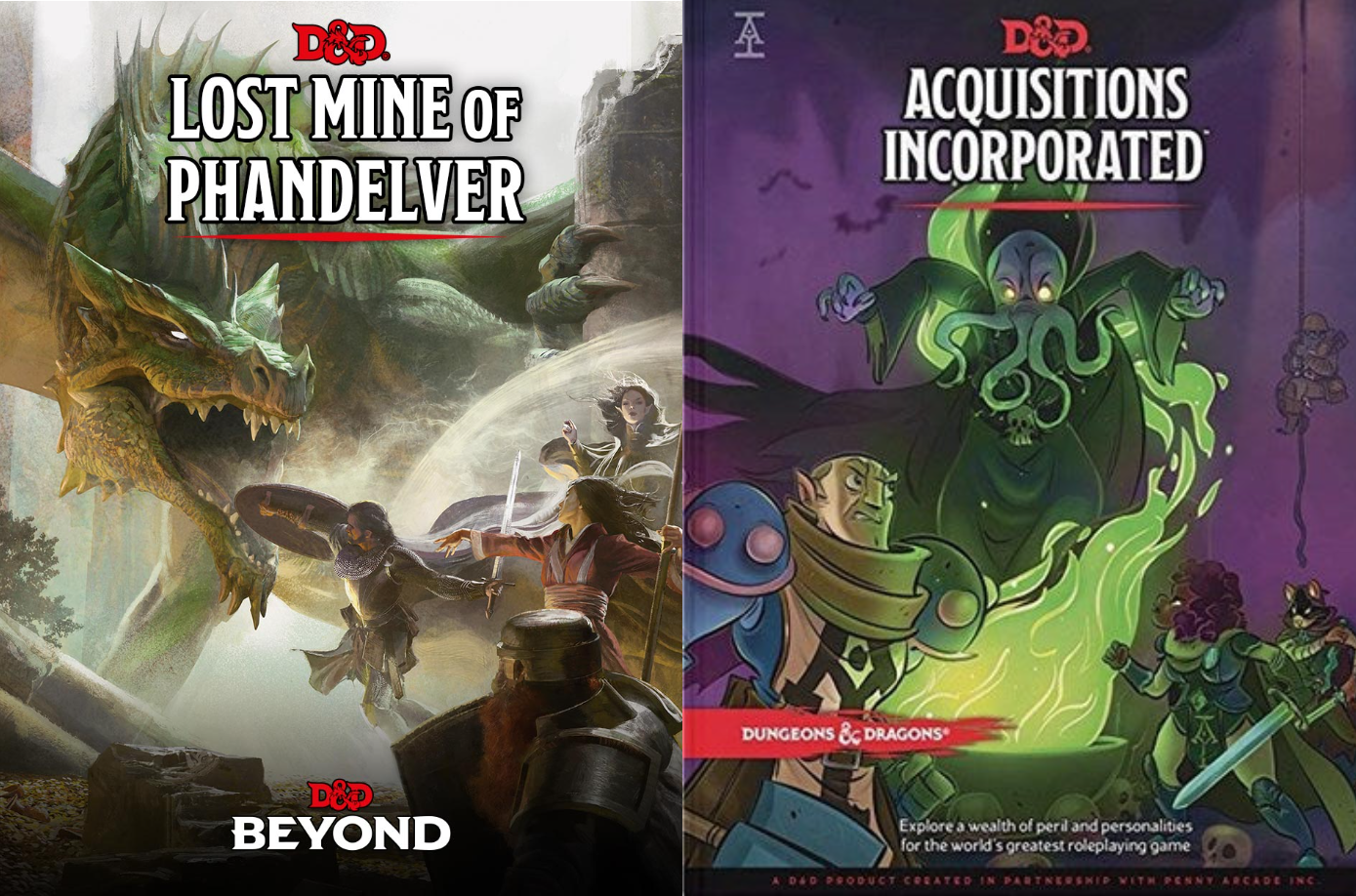 D&D Beyond released two free books this week, Acquisitions Incorporated and Lost Mine of Phandelver. Acquisitions Incorporated is based on the campaign from Penny Arcade creators Jerry Holkins and Mike Krahulik in a series of podcasts, live shows, and streamed events and approaches a D&D adventuring company like an actual company. Lost Mine of Phandelver is an introductory adventure set in the Forgotten Realms meant to take characters from Level 1-6 that was originally included as part of the Dungeons & Dragons Starter Set which launched in advance of the release of Dungeons & Dragons 5th Edition. You can pick up Acquisitions Incorporated for free until May 26, while Lost Mine of Phandelver will be free for everyone from now on.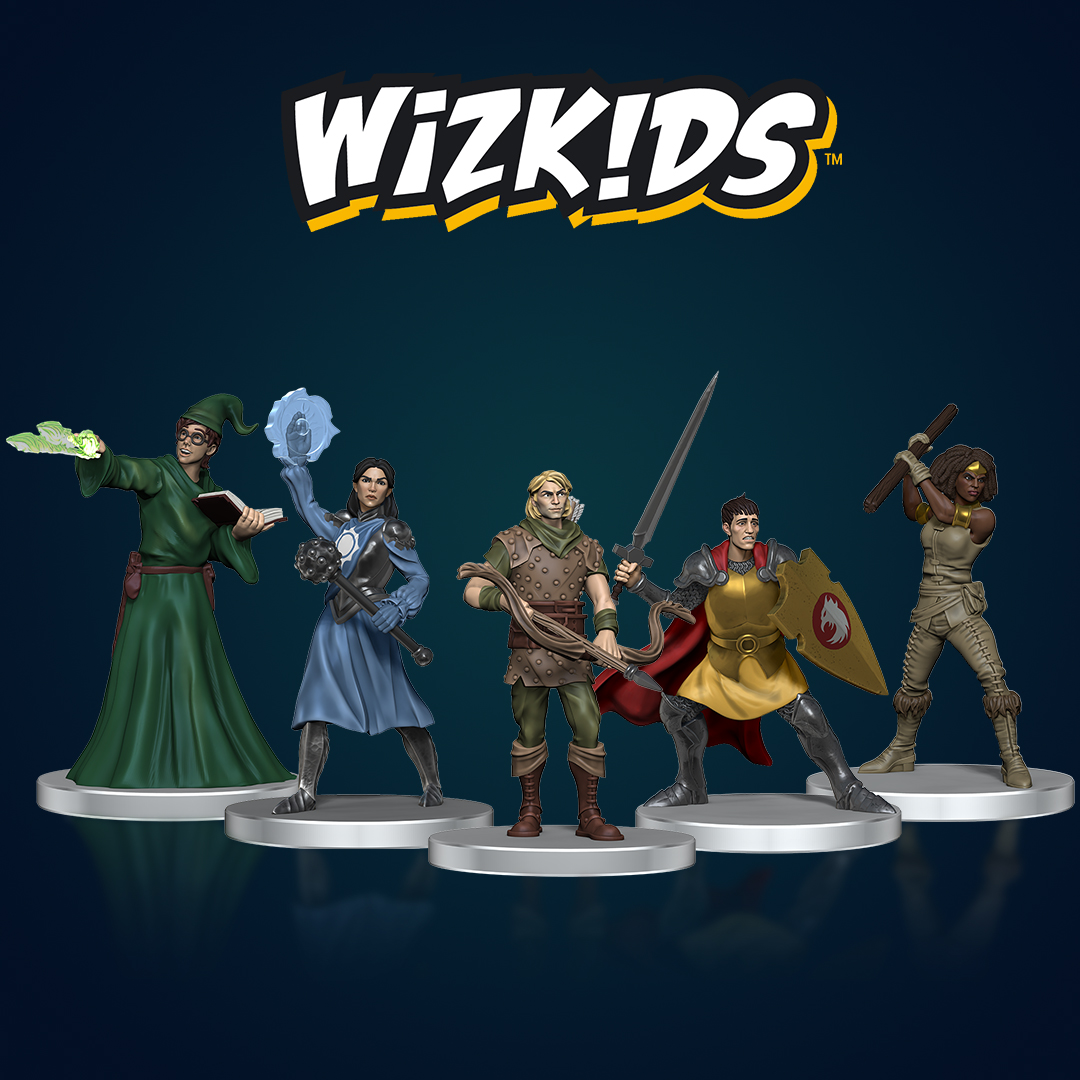 In miniature news, we've got yet another release focusing on the Dungeons & Dragons cartoon from the 1980s with a miniature line from WizKids featuring five of the protagonists. Maybe? They're not listed as such but rather as D&D Icons of the Realms: Dragons of Stormwreck Isle. The set of five pre-painted miniatures features a Wizard, Fighter, Paladin, Rogue and Cleric that look suspiciously like adult versions of Presto, Hank, Eric, and Diana from the animated series along with the same cleric seen in promotional art for the Dragons of Stormwreck Isle starter set. The original animated series did not feature a cleric character due to broadcast Standards and Practices policies at the time. The set will be available in June with a retail price of $29.99.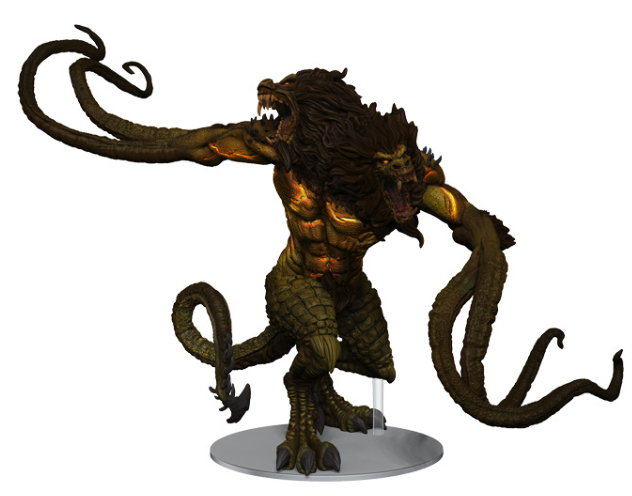 But that's not the only new miniature coming as WizKids also previewed a new premium miniature for the Demogorgon. Sales solicitations for the miniature are slim on details, focusing more on the lore surrounding the Prince of Demons than information on the miniature. However, other premium releases in the Icons of the Realm line have come pre-painted so it's safe to assume this will be as well. What we do know for sure is that the figure will be available this September with a retail price of $89.99.
Paizo announced a new President this week as Jim Butler will now step into the top job at the company. Butler previously served as Vice President of Marketing for Paizo and will be replacing Jeff Alverez, who is stepping down "due to health reasons". From the announcement:
Jeff Alvarez has stepped down as president due to health reasons. Paizo has named Vice President of Marketing and Licensing, Jim Butler, as its new president.

"I have had the pleasure of working closely with Jim from his days at TSR through his time working on Dungeons & Dragons 3rd Edition at Wizards of the Coast, and now working with me at Paizo," Paizo CEO Lisa Stevens said. Jim is a hardworking visionary whose almost three decades of game experience makes him the perfect person to guide Paizo into its third decade."

"I'm grateful for the trust that Lisa and the Leadership Team have placed in me to lead Paizo," Jim Butler said. "I look forward to working with my fellow employees to lead the company into the next era of tabletop excellence."

Jim brings decades of gaming experience to his new role, including serving as Paizo's vice president of marketing and licensing over the last five years. Before Paizo, he has worked at TSR, Wizards of the Coast, Warner Bros./Turbine, and Trion Worlds.

"I started my gaming career as an editor and game designer, switching over to marketing and brand management when Peter Adkison wanted 'gamers with business degrees' running Dungeons & Dragons," Jim said. "It's been an epic adventure so far, and I'm excited that a new chapter has begun."

Jim lives in Redmond, WA with his husband, Matthew, and their fur-kids: Toker, Stella, and Skylar. He's currently playing through volume 5 of the Pathfinder Return of the Runelords Adventure Path as a kobold druid and GMing the Extinction Curse Adventure Path for Pathfinder Second Edition.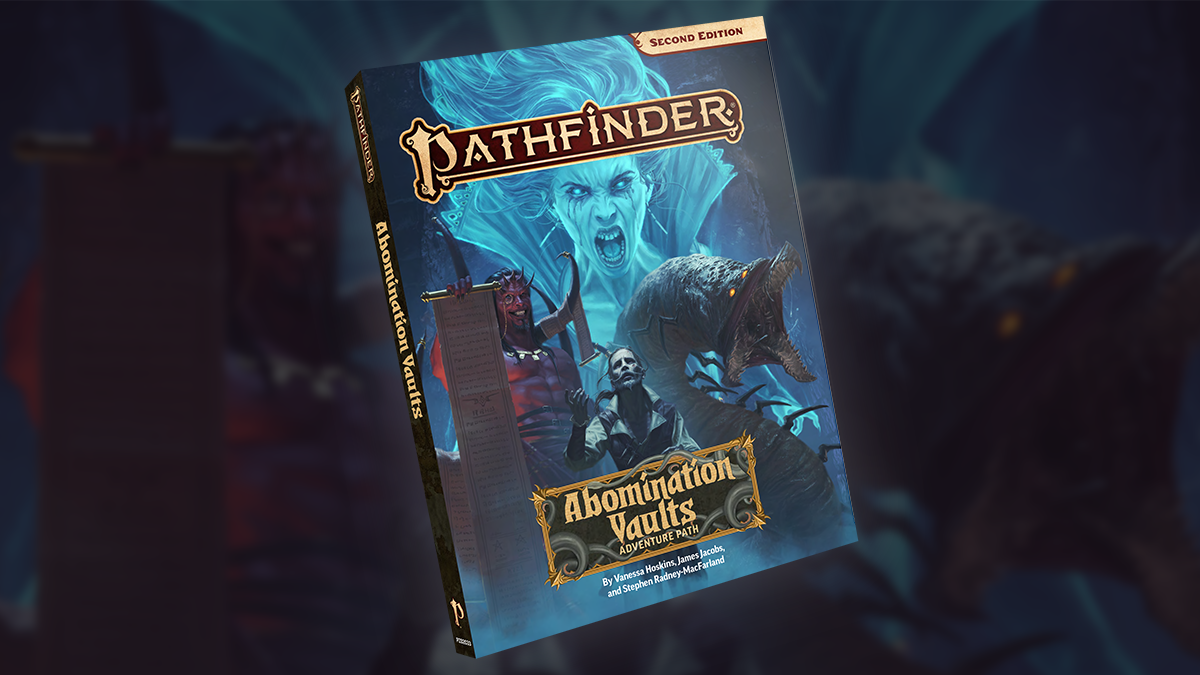 This hasn't slowed Paizo down from announcements as a hardcover collection of the Abomination Vaults Adventure Path is on its way. The book will collect the entire adventure path in a single volume updated to Pathfinder Second Edition rules taking characters from 1st to 11th level. One chapter will detail the "home base" town of Otari while each level of the megadungeon will get its own chapter along with new spells, items, artifacts, archetypes, monsters, and more. The Pathfinder Second Edition hardcover version is shipping now with a retail price of $54.99 while the PDF will be available May 25 for $38.99. A 5e conversion of the adventure path will also be available on November 29 for $59.99.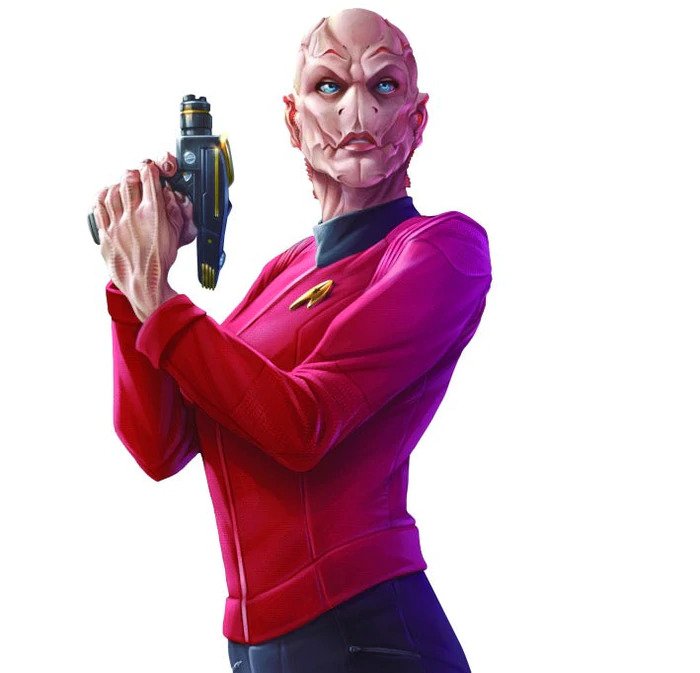 Modipheus released a new digital supplement for Star Trek Adventures this week, Discovery Season 3 Crew Pack. Spoilers for the third season of Discovery, but this is the season where the USS Discovery travels to the far-future year of 3188 to a galaxy ravaged by The Burn that made the resources to travel by warp drive scarce. The set features character sheets for Captain Saru, Lieutenant Commander Paul Stamets, Captain Michael Burnham, Cleveland "Book" Booker, Ensign Sylvia Tilly, Ensign Adira Tal, Philippa Georgiou, Lieutenant Commander Hugh Culber, and Commander Jett Reno along with player rules for Kelpians and game statistics for the upgraded USS Discovery-A. Modiphius also posted not one blog post talking about the design challenges of creating the characters, but also a second post talking about the updated design of the Discovery and the tech innovations of the 32nd century. The 22-page PDF is available now for $4.99.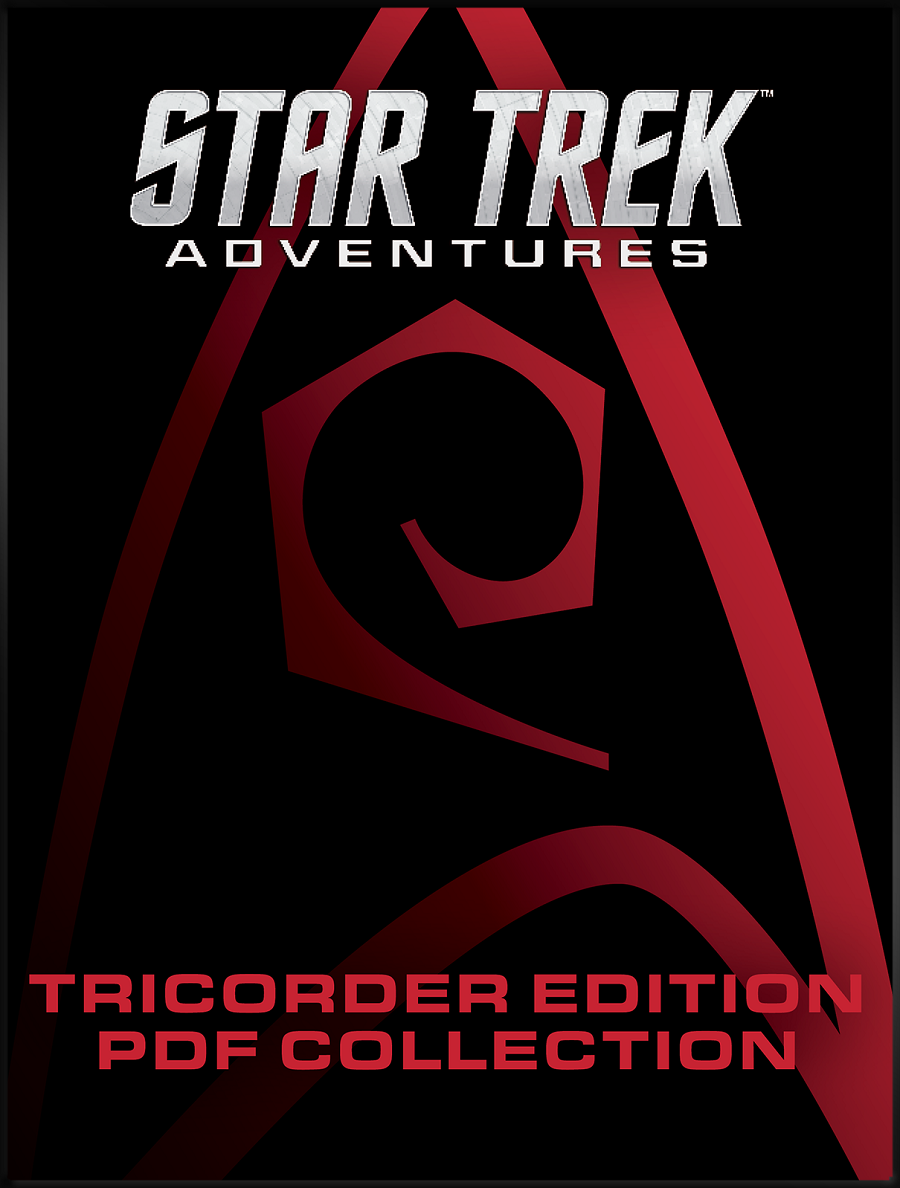 Also from Modiphius and also for Star Trek Adventures is the digital version of the Tricorder Edition PDF Collection. This digital version of the boxed set previously released in a TOS-era tricorder boxed set features two books, the Star Trek Adventures Rules Digest which is a 304-page compact version of the core rules for the game and the 44-page adventure The Keyhole of Eternity along with a collection of pre-generated characters for the crew of the USS Lexington and stats from the crew of the original series Enterprise plus reference sheets and tokens. The PDF collection is available now for $40.00, and those who want just the books without the tokens and character sheets, the Star Trek Adventures Rules Digest is available for $20.00 and the Keyhole of Eternity campaign booklet for $11.00.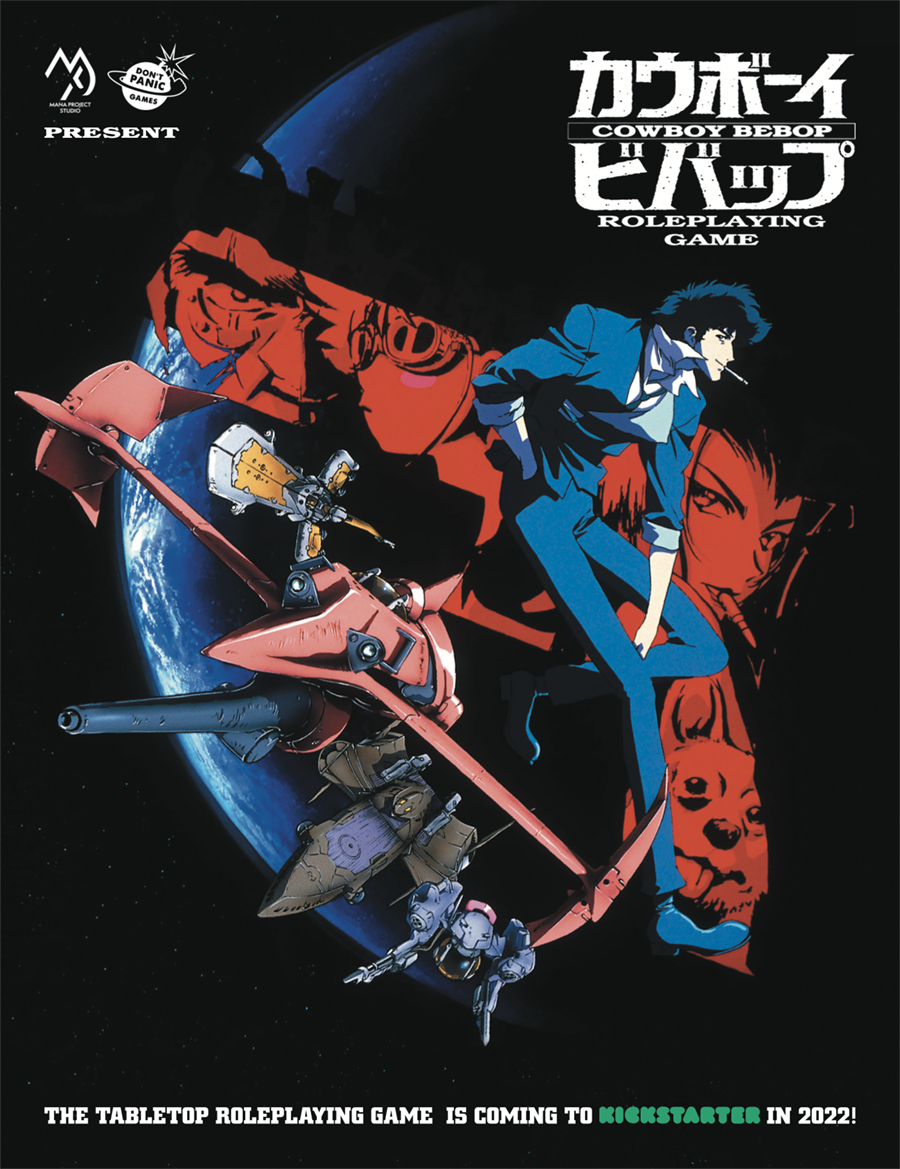 Fans of the Cowboy Bebop sci-fi anime series don't have to wait any longer to get a look at what the RPG rules are because the playtest edition is now live on DriveThruRPG. From the product description:
Cowboy Bebop

(カウボーイビバップ Kaubōi Bibappu) is a Japanese animated television series, movie, and other media created by Shinichiro Watanabe. Set in 2071 and centered on the adventures of a gang of bounty hunters in space, the story delves into the unresolved issues of the protagonists' past, exploring concepts such as existentialism, boredom, loneliness, and the influence of the past.

Don't Panic Games, the team that brought the amazing universes of Cowboy Bebop, Naruto, Attack on Titan, and Tokyo Ghoul to tabletop gaming…

In partnership with Mana Project Studio, the creative studio, and publisher that designed Journey To Ragnarok, Historia, Nightfell, Norse Grimoire, Seven Sinners, and more…

With the collaboration of award-winning Italian authors Fumble, known for Not The End Roleplaying Game…

Are all coming together to offer you a pioneering experience, bringing the world of Japanese Anime to a Tabletop Roleplaying Game!

LET'S JAM!
The PDF is available now for free, though you'll have to supply your own "shitake" mushrooms. The full game is expected to launch a Kickstarter campaign later this year.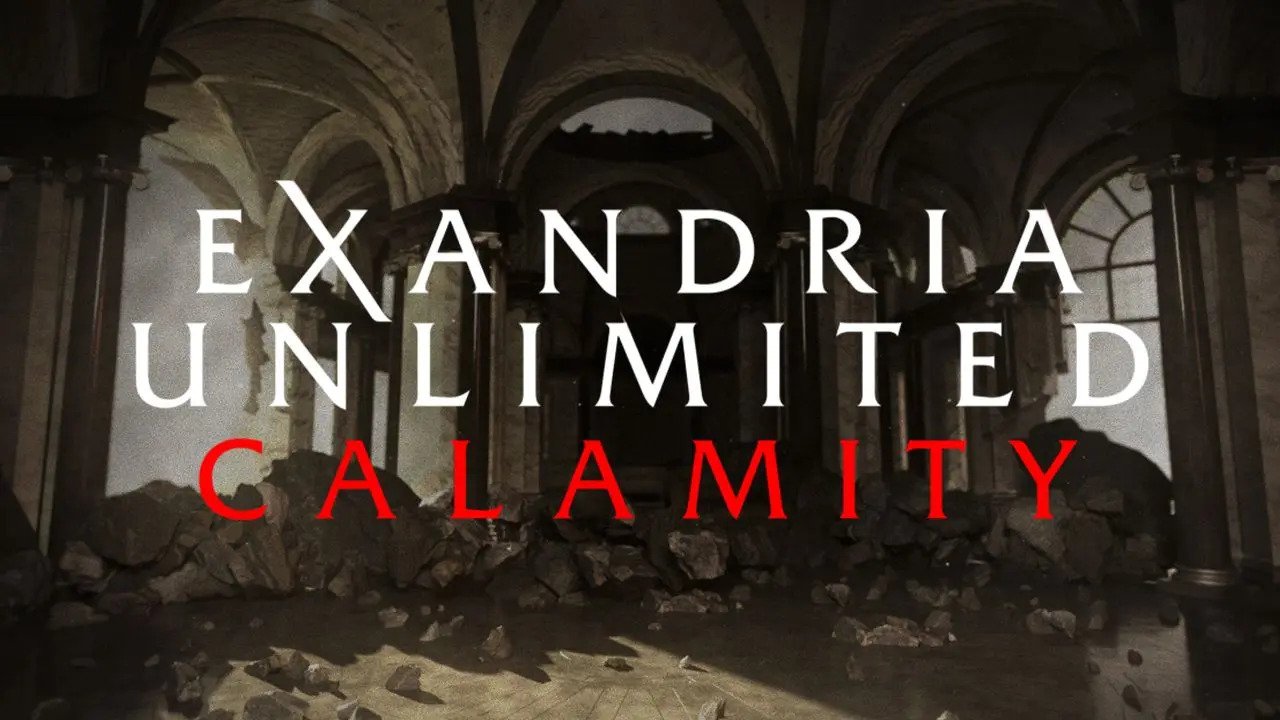 Critical Role and Dimension 20 announced the new streaming miniseries, Exandria Unlimited: Calamity. The new series will feature gamemaster Brandon Lee Mulligan with players Lou Wilson, Marisha Ray, Luis Carazo, Sam Riegel, Aabria Iyengar, and Travis Willingham. From the announcement:
Exandria Unlimited: Calamity

follows six distinguished heroes from the Age of Arcanum as they uncover an insidious corruption beneath a city that they've sworn to protect. This is a story where Exandria's greatest minds could not—or would not—see the truth before it was too late. These mighty protectors will do everything in their power in an attempt to prevent the inevitable…The Calamity.

In the realm of Exandria, there are unlimited stories to be told and just as many storytellers to tell them. Each Exandria Unlimited campaign serves as a jumping on point and does not require previous knowledge of any other Critical Role campaigns to tune in! As a reminder, the Calamity takes place almost a thousand years prior to the events of our very first campaign, Vox Machina.
This four-episode prequel series to Critical Role will air starting on Thursday, May 26, and run until Thursday, June 16, available on the Critical Role Twitch and YouTube channels at 7:00 PM Pacific (11:00 PM Eastern, 3:00 AM BST).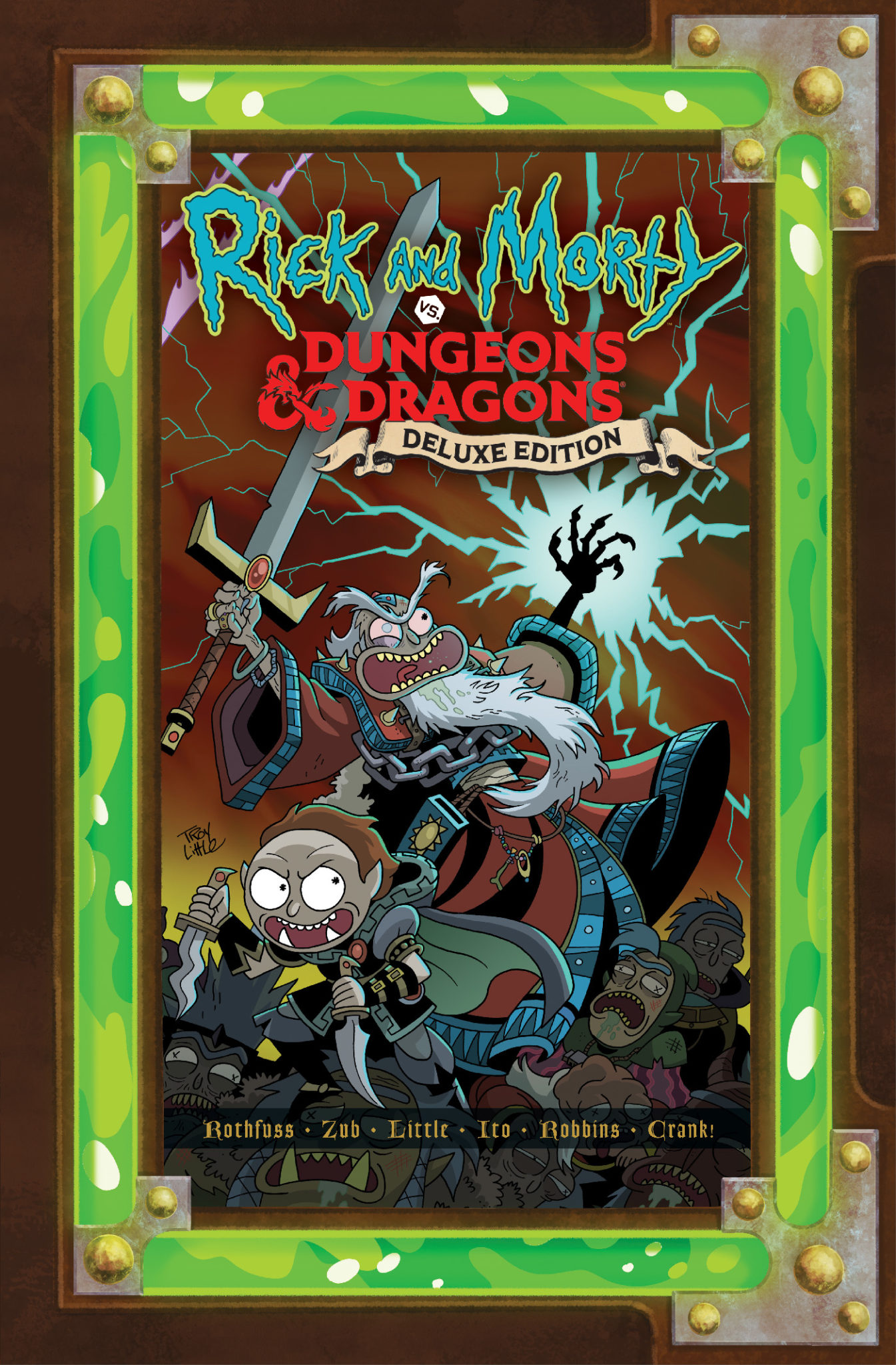 The 2022 Eisner Award nominees are in celebrating the best of comic books and graphics novels are in, and among the nominees is Rick and Morty vs Dungeons & Dragons Deluxe Edition. The graphic novel written by Patrick Rothfuss and Jim Zub with art by Troy Little and coloring by Leonardo Ito was nominated under the category Best Graphic Album – Reprint. The other nominees in the category include The Complete American Gods, Locke & Key: Keyhouse Compendium, Middlewest: The Complete Tale, and The True Lives of the Fabulous Killjoys: California Deluxe Edition. Voting for the Eisner Awards is open to applicants until June 1 with a voting deadline of June 8 with the winners announced at a ceremony during Comic-Con International: San Diego on July 22. The collected edition of Rick and Morty vs. Dungeons & Dragons was released in August 2021 and collects the two part story of Rick and Morty accidentally teleporting the entire family to the D&D world Painscape (no, that's not a typo). The original release in 2019 had a tie-in starter set with the same name featuring a 64-page rulebook annotated by Rick along with a 32-page original adventure for levels 1-3.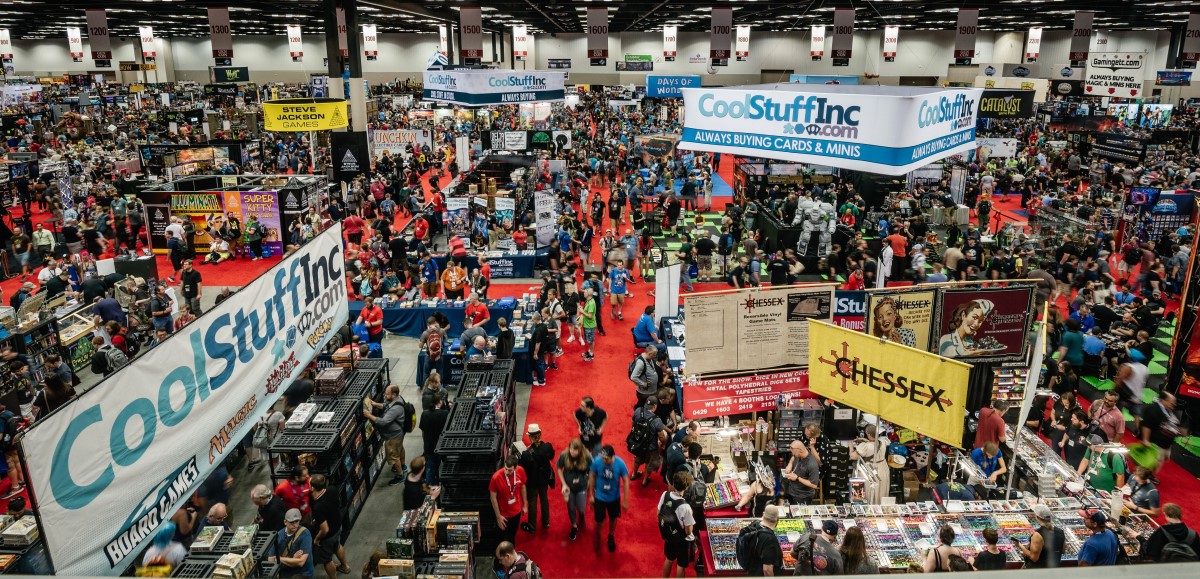 Convention season is ramping up and several conventions have run into controversy surrounding health and safety policies with COVID-19 precautions (or lack thereof).
Gen Con, scheduled for August 4-7 in Indianapolis, IN, announced that the convention will require proof of vaccination and that mask-wearing is mandatory.
UK Games Expo, scheduled for June 3-5 in Birmingham, England, will not require any proof of vaccination, negative COVID tests, or masking at any event or on the convention center floor.
Origins Game Fair, scheduled for June 8-12 in Columbus, OH, announced they would drop mask mandates on April 29 then reversed the decision following a backlash from attendees and vendors both, stating on May 17 that masks would be required at the convention.
PaizoCon, scheduled for May 27-29 in Seattle, WA, is requiring proof of vaccination and mandating masks be worn in all convention areas.
Concerns have been high across other areas of the gaming industry beyond tabletop as the video game convention E3 canceled the in-person event for 2022 due to COVID-19 concerns in January, while PAX East, which took place from April 21-24 in Boston, MA, had a convention volunteer die following exposure to the virus at the convention.
That's all from me for this week! Don't forget to support our Patreon to bring you more gaming news content. If you have any news to submit, email us at news@enpublishingrpg.com, and you can get more discussion of the week's news on Morrus' Unofficial Tabletop RPG Talk every week. You can follow me on Twitch to get notifications when I go live, subscribe to Gamer's Tavern on YouTube for videos on gaming history, RPG reviews, and gaming Let's Plays, or you can listen to the archives of the Gamer's Tavern podcast. Until next time, may all your hits be crits! Note: Links to Amazon, Humble Store, Humble Bundle, and/or DriveThru may contain affiliate links with the proceeds going to the author of this column.